MOSCOW, January 11 (Sputnik) — Islamic State militants have killed at least 24 members of the Kurdish security forces in an attack in northern Iraq, Kurdish officials said. This attack is one of the deadliest single battles for the Kurds since last summer, reports Reuters.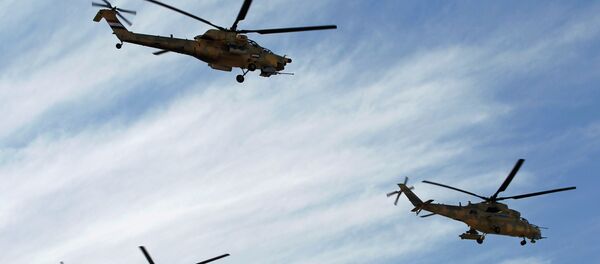 10 January 2015, 12:07 GMT
Clashes between Kurds and Islamic State militants resulted in the deaths of at least 24 Kurds on Sunday near Gwer, a town some 40km of the autonomous Kurdish region's capital Arbil. Gwer is under the control of the Kurds and possibly any future attempts by Iraqi and Kurdish forces to retake Mosul would start from Gwer. The city of Mosul is the biggest city in northern Iraq; it was seized by the Islamic State last June, as reported by Reuters.
Islamic State militants entered Gwer by crossing the river Zab in small boats on Friday night but were driven back by Kurdish Peshmerga forces. "We've been engaged in fighting with them for the past two days," one senior Kurdish officer told Reuters.
The officer, who asked to remain anonymous, said around 60 militants in total, had been killed and by intercepting radio transmissions, they believed many more were injured.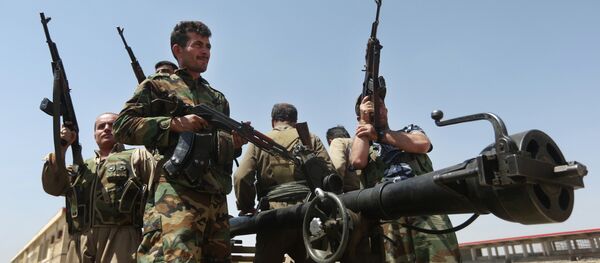 10 January 2015, 03:18 GMT
Both he and another officer blamed the Iraqi army for allowing the militants to reach Gwer. They accused Iraqi soldiers of abandoning forward positions when they came under attack, leaving the town exposed to militants.
The Kurdish peshmerga forces launched a ground offensive to drive IS militants out of the Gwer area in late December, retaking several villages with the aid of coalition airstrikes.
The Kurds have now regained most of the ground they lost in August. However, peshmerga commanders complain they remain ill-equipped compared with the militants, who looted Iraqi arms depots when they overran Mosul in June.