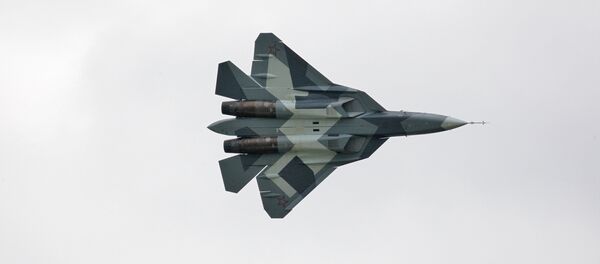 10 January 2015, 19:24 GMT
MOSCOW, January 12 (Sputnik) — Acquiring Russian-designed Sukhoi Su-30MKI instead of France's Rafale fighter aircraft would be the most beneficial option for India in terms of price and performance characteristics, a spokesman for the Center for Analysis of World Arms Trade (CAWAT) said Monday.
"If India chooses not to buy French Rafale fighter aircraft in favor of Russian Su-30MKI, it would be beneficial for the Indian side in every aspect. The tactical and technical characteristics of the Russian plane are much better than those of the French fighter jet," the spokesman said.
According to CAWAT, the price of the fighter jets is an important factor for the Indian Air Force, and "France nearly doubling the original price outlined in the contract does not meet current economic realities."

14 November 2014, 12:33 GMT
The spokesman also noted that India already has all logistics in place for technical maintenance of the Su-30MKI.
"India has established a logistics chain for servicing the Su-30MKI, which has been supplied by Russia earlier and manufactured in India under a [Russian] license," the spokesman said adding that the aircraft, which is a 4++ generation fighter, could be used to train Indian pilots for the use of the future fifth generation fighter aircraft.
France's suspension of the delivery of its Mistral-class helicopter carriers to Russia could also serve as a reason for India to doubt France's reliability in fulfilling obligations under arms contracts, including the Rafale deal, according to CAWAT.
"France's delay and a possible refusal to deliver the Mistrals to Russia will give a reason to doubt that this country is a reliable partner in the field of military-technical cooperation. It is possible that Paris, for whatever political reasons, may suspend the implementation of the Rafale delivery contract. Therefore, a decision by India to acquire Su-30MKI would be the best choice for the country," the spokesman said.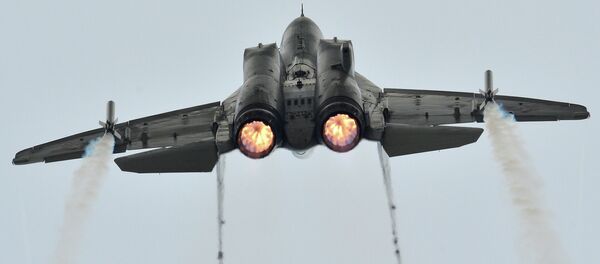 8 December 2014, 14:38 GMT
According to recent reports by local media, India could pull out of the $20 billion deal with France's Dassault Aviation company on the acquisition of 126 Rafale multirole fighter aircraft.
The Indian Defense Ministry is reportedly considering scrapping the deal over its high costs and Dassault's refusal to guarantee the performance of Rafale aircraft produced in India under transfer of technology agreements, seeing the Russian-designed Su-30MKI as a more sensible alternative.