MOSCOW, January 12 (Sputnik) — Moscow has strongly condemned the recent terror attack in Lebanon's Tripoli and expressed its readiness to support the country in the fight against international terrorism, Russian Foreign Ministry said in a statement Monday.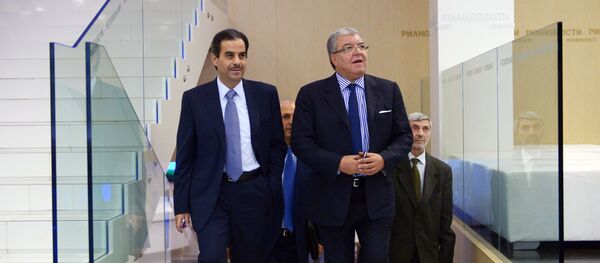 10 October 2014, 11:43 GMT
"We strongly condemn the ongoing attempts by extremist forces to destabilize the situation in Lebanon… We reaffirm our support for the sovereignty, unity, territorial integrity and stability of Lebanon, as well as our readiness to assist the Lebanese government in war against international terrorism," the statement read.
The ministry also expressed deep condolences to the government, the people of Lebanon and to the families of the victims.
On January 10, a double suicide attack occurred in a crowded coffee shop in Tripoli's Jabal Mohsen district, killing nine and injuring 35 people.
Northern Lebanon has seen numerous violent events in recent months as tensions from the military conflict in neighboring Syria have spilled over to the country.