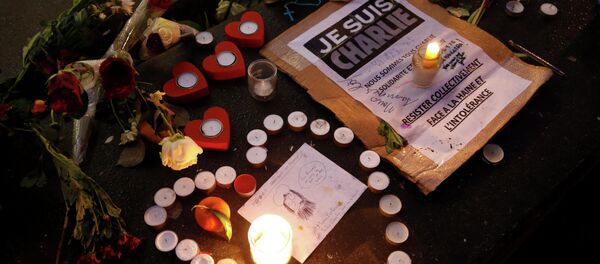 10 January 2015, 22:00 GMT
MOSCOW, January 12 (Sputnik), Ekaterina Blinova — The arsenal of the notorious Kouachi brothers and Amedi Coulibaly, involved in the recent Paris attacks, included Kalashnikov AK-47 rifles, hand grenades, Tokarev handguns and even the M82 grenade launcher; arms experts explained that the weapons were "very easily" available.
"Unfortunately, these types of military weapons have been available for a long time and one can get them without attracting attention. Look at people who rob armored bank vans. They've long been able to get explosives, military Semtex, heavy weapons and rocket launchers. They also know how to use them," said an anti-terrorism official, as quoted by Agence France Presse.
Experts note that terror cells are "moving away from bomb" choosing machine guns and assault rifles as well as small automatic pistols, since this type of weapons "spread a different kind of terror": "more personal," "more focused," the Associated Press notes. It should be also noted that guns are easier to buy, transport and conceal, experts claim.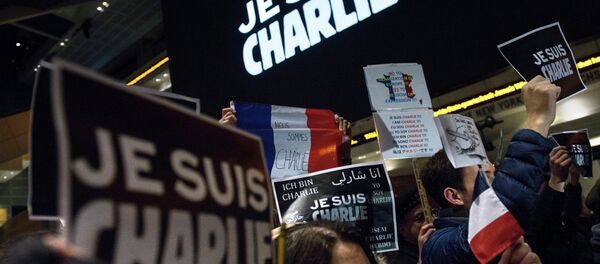 10 January 2015, 16:41 GMT
"Coulibaly had a Czech-made Scorpion sub-machinegun. It's been around for 30 years on the grey market. It's sought after by drug traffickers because of its small size and firepower. As for the Kalashnikov, it's even easier to get," said an expert in arms trafficking, according to Agence France Presse.
After the collapse of the Warsaw Treaty Organization, hundreds of thousands of machine guns poured into black markets of former Soviet bloc countries. Later, after the break-up of Yugoslavia, Yugoslav-made Kalashnikovs have become "very easily" available across Western Europe.
Two or three rifles can be transported in the boot of a truck moving between Bosnia and Serbia, the expert elaborates, adding that it's hard to stop such a "small-scale trade," since there is no determined supply line of organized network that can be detected or infiltrated by the security forces. It is worth mentioning that the current price for the AK-47 in European black market varies between €1,000 and €2,000 ($1,440-$2,880), while Scorpions can be bought for about €1,500 ($1,770).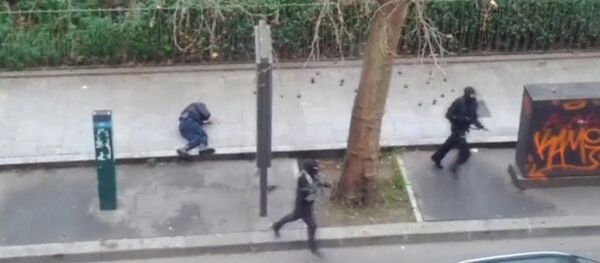 9 January 2015, 22:07 GMT
"It's no harder with rocket-launchers. They also come from the east and the big gangs hitting bank vans have used them for a long time," the expert emphasizes.
Citing Jean-Charles Antoine, at the French Institute of Geopolitics, the media outlet stresses that militants never buy everything at once, obtaining their weapons through intermediaries, step-by-step forming their small arsenal. On the other hand, arms traffickers and organized criminals rarely inform the police about a potential terror cell creation, the expert points out.
In the light of the recent events in France, arms trafficking problem in Europe has triggered deep concerns regarding EU security.