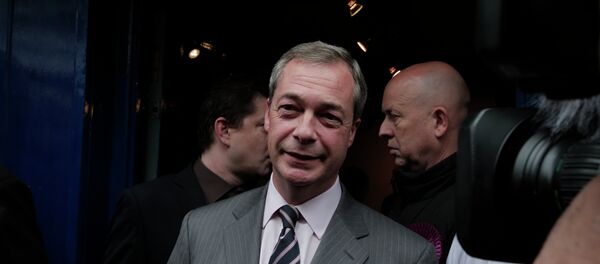 13 January 2015, 17:12 GMT
MOSCOW, January 14 (Sputnik) — The French satirical magazine Charlie Hebdo published a new issue Wednesday, the first since the attack on the magazine's office, depicting the Prophet Muhammad on the cover.
The cover illustrates the Prophet crying, holding a sign saying "Je suis Charlie" (I am Charlie). The cover also features words "Tout est pardonne" (All is forgiven).
"We are happy to have done it and happy to have been able to do it, to have achieved it. It was tough. The front page… was complicated to put together, because it had to express something new, it had to say something relating to the event we had to deal with," editor-in-chief Gerard Biard told reporters, as quoted by the BBC.
Three million copies of the new issue will be printed. Usually, 60,000 copies are sold weekly. It will be available in six languages, including Turkish and Arabic, according to reports.
On January 7, the Paris office of Charlie Hebdo was attacked by gunmen. Twelve people were killed and 11 others were injured. The two terrorists responsible for the attack were killed by the police forces. A third suspect turned himself in.
Shortly before the attack, the magazine posted a caricature of the Islamic State jihadist group leader on its Twitter page. Charlie Hebdo previously received threats from radical Islamists over its caricatures featuring the Prophet Muhammad.