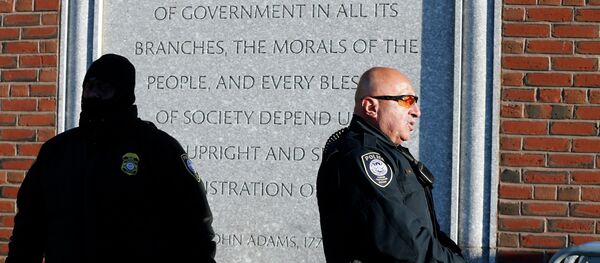 14 January 2015, 00:49 GMT
MOSCOW, January 14 (Sputnik)
–
The motion by the lawyers of the Boston Marathon bombing suspect Dzhokhar Tsarnaev to suspend the jury selection process has been denied, US Attorney's Office in Massachusetts said Wednesday.
"In Tsarnaev matter: defendant's motion to suspend jury empanelment denied by judge," the office said on Twitter.
Earlier in the day, it was reported that Tsarnaev's lawyers had asked the Massachusetts court to suspend jury selection for at least one month amid the series of terror attacks in France last week.
According to court documents filed Tuesday, such a move would prevent possible comparison of the Paris events to "those at issue in this case", with the defendant's lawyers saying that certain parallels were drawn between the terror attacks in the French capital and the Boston Marathon bombing.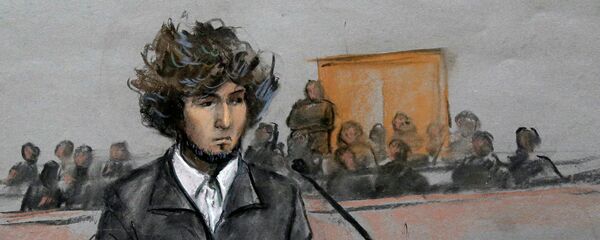 5 January 2015, 16:02 GMT
Three people were killed and over 260 wounded after two bombs went off near the finish line of the Boston Marathon on April 15, 2013. Dzhokhar and Tamerlan Tsarnaev, ethnic Chechens, were identified as suspects in the blasts.
Tamerlan was killed during a police shootout and Dzhokhar was arrested on April 19. Dzhokhar faces 30 charges, half of which are punishable by death.
On January 2, the presiding judge denied a request made by Tsarnaev's defense lawyers to postpone the trial and move it outside of Boston.