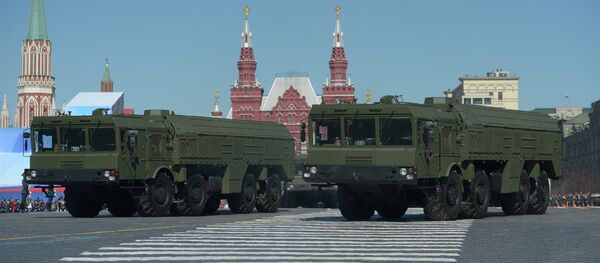 MOSCOW, January 15 (Sputnik) — Two missile battalions of the Central Military District (CMD) will test launch a number of Iskander-M tactical ballistic missiles during exercises in southern Russia in March, CMD spokesperson Col. Yaroslav Roshupkin said Thursday.
"In early March, after the completion of military training courses, the full-size unit will take part in combat launching exercises at the Kapustin Yar testing range," Roshupkin said.
The spokesperson added that two CMD missile force battalions have arrived at a testing range in Astrakhan Region to undergo an Iskander-M command and control training course ahead of the drills.
The units were fully equipped with Iskander-M theater ballistic missile complexes last November.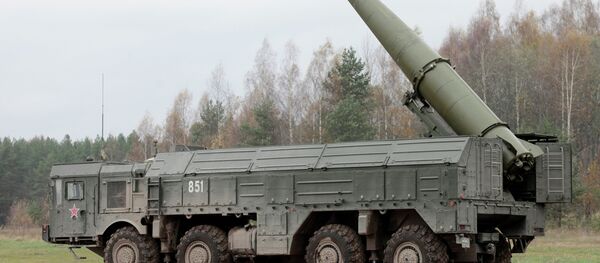 1 October 2014, 04:00 GMT
Following tactical drills, the missile forces are expected to return to their home base in Orenburg Region, which is fitted with the infrastructure needed to house the Iskander-M complexes, Roshupkin said.
Also known as SS-26 Stone, the Iskander is a powerful missile strike system with "quasi-ballistic" capability in use by the Russian Ground Forces. The missiles have a range of 400 km (250 miles) and can reportedly carry conventional and nuclear warheads.
Tests of the system were successfully carried out in 2007 and it is supplied by the Mashinostroyenia military-industrial corporation under a 2011 contract with the Russian Defense Ministry.