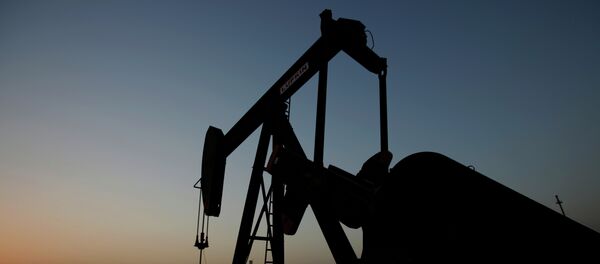 15 January 2015, 15:14 GMT
MOSCOW, January 15 (Sputnik)
–
As of 15:48 GMT, February futures for Brent crude oil decreased by 1.02 percent reaching $48.2 per barrel. February futures for WTI dropped by 2.06 percent to $47.5. Earlier on Thursday Brent reached $50.62 per barrel, surpassing $50 for the first time in a week, while WTI reached $51.07 per barrel.
"World oil demand growth for 2014 was revised up by 20 tb/d to average 0.95 mb/d, bringing total oil demand to 91.15mb/d…. For 2015, growth is expected to be around 1.15 mb/d, higher by 30 tb/d from the previous month"s report, reaching 92.30 mb/d," OPEC said in a report released on its official website. OPEC said the upward revision was caused by the better-then-expected demand data in the OECD, Americas and Other Asia regions.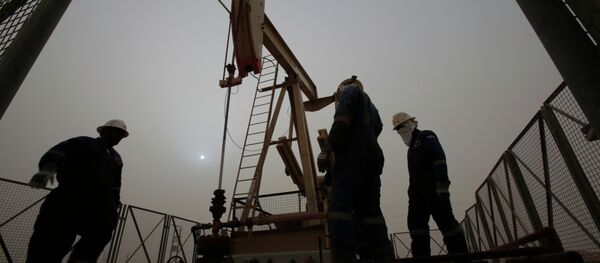 13 January 2015, 09:07 GMT
Global oil prices started going down in June, 2014 amid market oversupply. In November 2014, OPEC decided to not change oil output levels contributing to a further price decrease. In total, Brent crude oil more than halved its price, which went down from $115 per barrel in June to $46 this week. According to the most recent forecasts by US Goldman Sachs, over the next six months the price of Brent oil could fall to $43 per barrel with WTI crude oil reaching $39 per barrel.