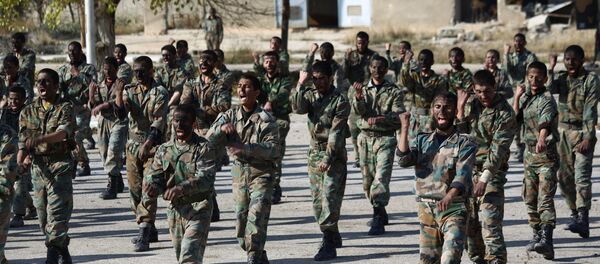 9 January 2015, 16:42 GMT
MOSCOW, January 15 (Sputnik) – Three men have been executed by the Islamic State in the city of al-Mayadeen, in Syria's Deir Ezzor province on Thurday, Reuters reported.
The Islamic state accused the men of carrying out an attack against its forces in the city and blowing up its vehicles. According to Syria's state news agency, SANA, two of the men were shot dead and crucified, and another was beheaded. They were accused of collaborating with the Syrian government, according to the London-based Syrian opposition group, the Syrian Observatory for Human Rights (SOHR).
A reporter by SOHR, a university student who was arrested by IS for smoking cigarettes was executed on charges of being a government informant in the town of al-Bolel. A fifth man was executed on in the city of al-Bolel on a charge of being an agent of the Syrian government.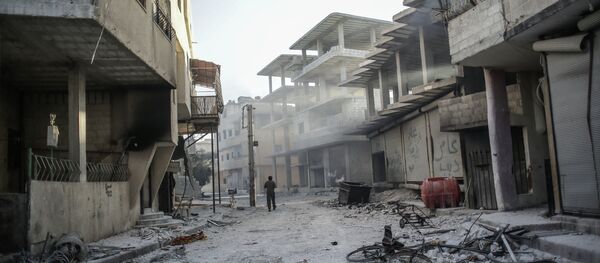 8 January 2015, 17:45 GMT
SANA reported that a popular uprising has fomented in the Deir Ezzor province, revolting against the Islamic State's brutality as a result of incidents where civilians were mass-murdered by the organization. 100 fighters and 600 civilians from the Sheitat tribe were killed by IS in August, 2014, according to al-Jazeera. The leader of one anti-IS group, called the "White Shroud" claims that his group has killed over 100 Islamic State fighters in the Deir Ezzor area, Reuters reported.
The Islamic State's campaign in Deir Ezzor, while initially successful against other rebel groups, saw its gains in the region reversed when it began battling the Syrian Arab Army. It has recently withdrawn its militants from oil fields in the area after an intense Syrian Air Force bombing campaign. The oil fields were then taken over by government-supported tribal fighters, according to an online video uploaded to a pro-government Facebook page, which shows the oil fields under their control and a captured IS vehicle.