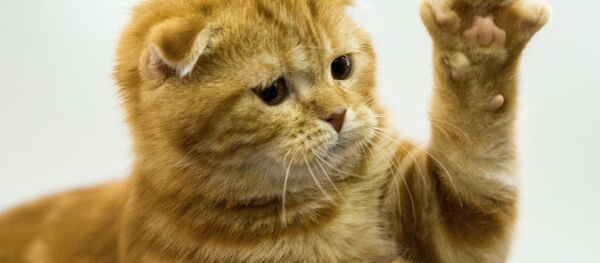 11 December 2014, 15:49 GMT
Moscow, January 16 (Sputnik) – A stray Russian cat has come to the international attention of news outlets including the Washington Post and New York Post, after saving an abandoned two month old baby who had been left in the entrance to an apartment building in the town of Obninsk.
"I heard some noise and thought that one cat was hitting another, and I ran to save her," Nadezhda Makhovikova, the resident who found the cat told HTV. "When I came down the stairs, I saw that the baby was there, crying."
Those living in the building, where the cat is a permanent resident and fed by her neighbors, said that the cat, named Masha, had kept the baby warm for several hours by climbing into the cardboard box he had been left in. Staff at the pediatric ward where he is currently being cared for said that the two-month-old is in good health, and showed no signs of ill-treatment or neglect prior to being left in the stairwell where Masha looked after him.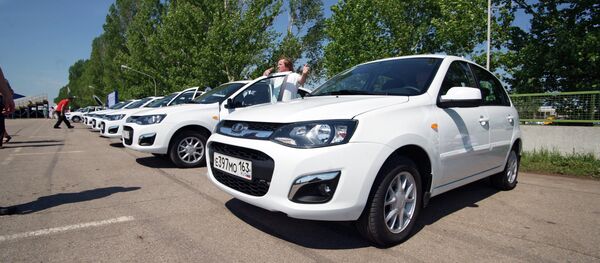 10 October 2014, 16:26 GMT
Paramedic Vera Ivanina who arrived on the scene told REN TV that when emergency services came to collect the youngster in an ambulance, the cat continued her concern for his welfare: "She was so worried about where we were taking the baby. She ran right behind us, miaowing. She was really a rational creature," said Ivanina.
"The baby is wonderful," staff in the pediatric ward where he is being looked after told Komsomolskaya Pravda, adding that he is "very calm, barely cries, eats and sleeps well." The paper said on Thursday that people wishing to adopt him have come forward from across the country. The authorities are continuing their search for the parents of the baby, who left him in the stairwell bundled with fresh clothes and a pack of nappies.
Masha the cat meanwhile has also received offers of a new home both in Russia and abroad, and for the time being is being rewarded for her lifesaving efforts by local residents offering her favorite treats.
© Sputnik
My Cat: Assistant, Doctor and Therapist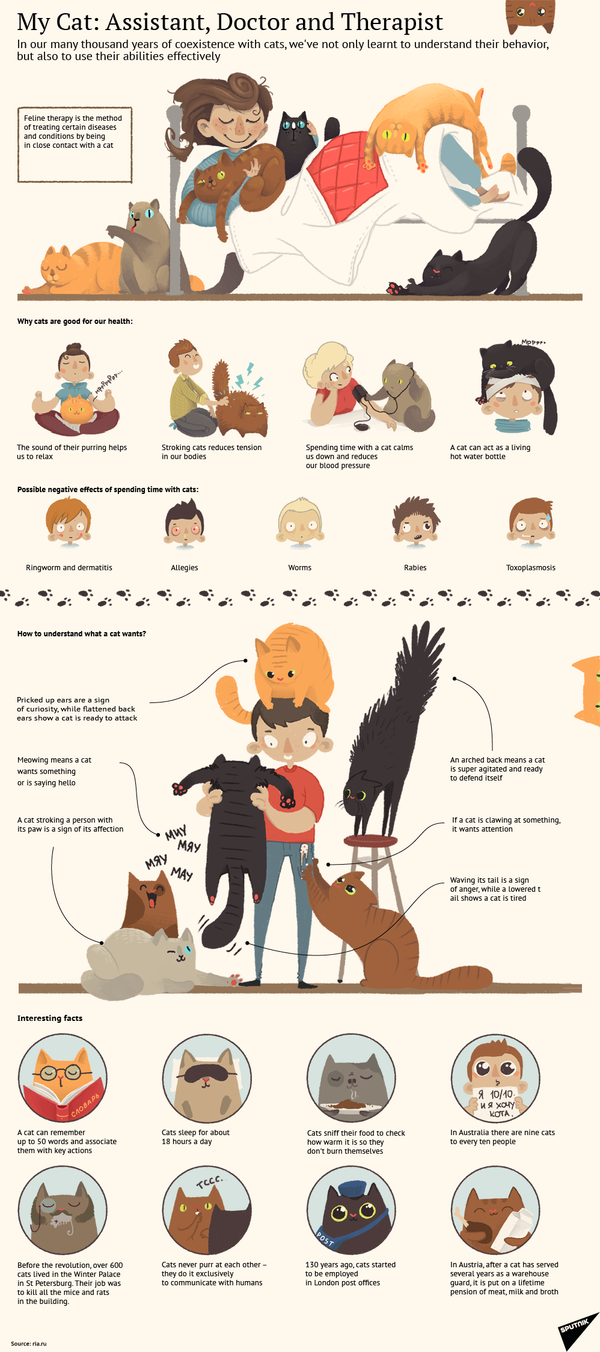 My Cat: Assistant, Doctor and Therapist