WASHINGTON, January 17 (Sputnik) — Majority of US citizens support the US President Barack Obama's executive action on restoration of diplomatic ties with Cuba, and say that the US government should consider ending prohibition against selling goods and services to the country, results of a poll conducted by the Pew Research Center showed.
"Fully 63% of Americans approve of the Obama administration's decision last month to re-establish diplomatic ties with Cuba after more than 50 years. And there is equally broad support for going further and ending the decades-long U.S. trade embargo against Cuba," report published by the research center on Friday revealed.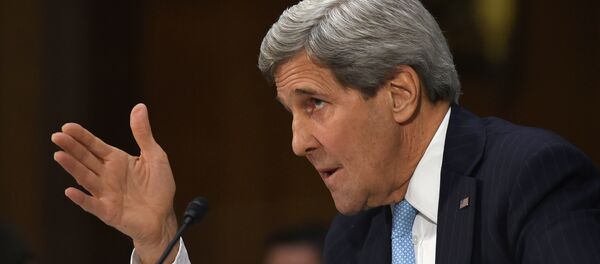 10 January 2015, 04:38 GMT
However, US citizens remained skeptical about the effect US policy shift might have on Havana. Only 32 percent of polled said Cuba will become more democratic as the result of these changes. Sixty percent thought the country would be "about the same as it is now."
Democrats and independents show strong support of diplomatic ties restoration, the data showed. However, just 40 percent of Republicans approved of President Obama's decision.
"When asked whether Cuba will become more democratic, less democratic or remain about the same as it is now over the next several years, six-in-ten (60%) Americans expect little change, and this is the majority view among Democrats, Republicans and independents," report said.
On Friday US Treasury Department implemented revised regulations that ease US trade and travel policies towards Cuba. House Speaker John Boehner, as well as other Republican lawmakers, has continuously criticized President Obama's intention to normalize relations with Havana, claiming that it would reward "a totalitarian regime."