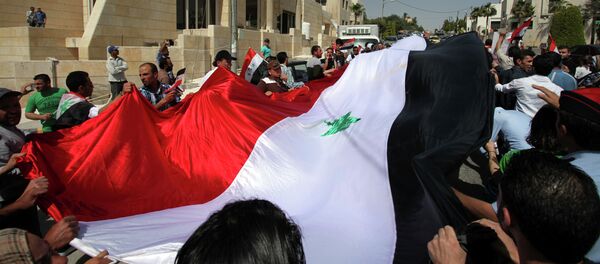 19 January 2015, 21:30 GMT
WASHINGTON, January 21 (Sputnik) — The future stability in the ongoing Syrian civil war is closely tied to continued US and Russian engagement with regional actors in the Middle East, former US ambassador to the Near East and career US foreign service officer told Sputnik on Tuesday.
"It's really important for the United States and Russia to have quality conversations with the parties in the in the region about their future," former US Ambassador Francis Ricciardone told Sputnik, adding that fundamentally "those people in the region have to be in the driver's seat."
During a Tuesday conference on managing Middle East wars, Ricciardone cited Russia and Iran as "certainly relevant participants" in negotiating an outcome in Syria. However, for the US to navigate the complex Russian and Iranian relations means "big league diplomacy" and "strategic work, heavy lifting for the United States," the former ambassador noted.
Ricciardone acknowledged the importance of the upcoming January 26-29 talks in Moscow between Syrian President Bashar Assad, some members of the Syrian opposition, and leaders in Moscow. Stressing the importance of the United States and Russia entering the discussion together, he noted the two countries have been "very wise" to maintain an open dialogue.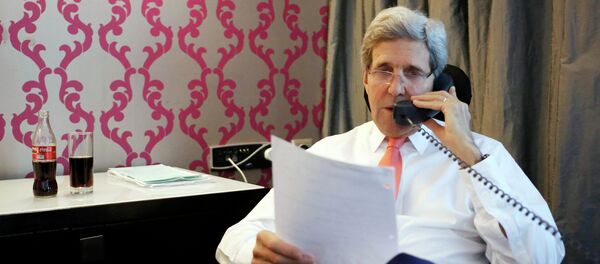 20 January 2015, 20:42 GMT
Despite US Secretary of State John Kerry reaffirming his support for the upcoming Moscow talks on Syria in a Tuesday phone call with Russian Foreign Minister Sergei Lavrov, the United States will not be present for the late-January talks.
The Syrian civil war has been ongoing since 2011, with the Bashar Assad government fighting various armed groups. Over 191,000 Syrians have been killed during the war which has also resulted in a refugee crisis, affecting more than 3.7 million Syrians, according to United Nations estimates.
Two rounds of UN-sponsored peace talks, Geneva I and Geneva II, ended in an impasse between the Assad government and Syrian opposition in 2012 and early 2014, but the negotiating parties did not reach an agreement.