MOSCOW, January 21 (Sputnik) — German Minister of State for Europe Michael Roth said on Twitter Wednesday that he is going to attend the meeting of the UN General Assembly devoted to the global rise of anti-Semitism.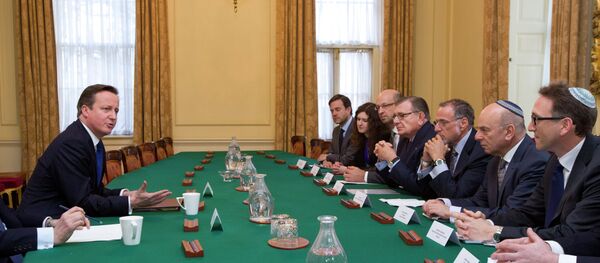 14 January 2015, 15:14 GMT
On January 22, the UN General Assembly will hold an informal meeting "to address concerns of a rise in anti-Semitic violence worldwide." The meeting is being convened on the request of 37 countries, including Israel, the United States and all the member states of the European Union (EU).
Over the past few years, the EU has experienced a number of anti-Semitic attacks. In May 2014, a gunman killed four people at the Jewish museum in Brussels, Belgium. New concerns spread earlier in January after a series of terrorist attacks in Paris, one of which saw a gunman kill four hostages in a kosher supermarket.