It happens relatively often: according to a report from the New York Times and researchers at Hunter College, out of 700 guardianship cases filed in Manhattan over the last decade, more than 12% were by nursing homes seeking guardianship over their patients.  The motivating issue is often unpaid or disputed bills.
A New York statute known as Article 81 enacted in 1993 allows the court to appoint a guardian for people in certain circumstances, such as when an elderly person is unable to manage their own finances. 
"While Article 81 guardianships are well-intentioned, the guardianship system is plagued by long delays and has little oversight, leaving a vulnerable population of older adults at further risk," the Brookdale Center for Healthy Aging at Hunter writes on its website."
Guardianship legislation varies from state to state. A study by the University of Kentucky from 2007 found that 44 states had provisions on public guardianship, according to CBS News.
Lillian Palermo, a retired insurance executive with a Ph.D. in psychology, became incapacitated in her 80s and entered the Mary Manning Walsh Nursing Home in Manhattan. After her husband Dino disputed some medical bills and complained about levels of care at the facility, the Home filed for guardianship of Lillian, to give it full legal power over her and her finances.
"It's a strategic move to intimidate," Ginalisa Monterroso told the Times. Monterroso handled patient Medicaid accounts at Mary Manning Walsh until 2012, and is now chief executive of Medicaid Advisory Group, an elder care counseling business that represented Dino Palermo in his billing dispute. "Nursing homes do it just to bring money."
"It's so cruel," she added. "Mr. Palermo loves his wife, he's there every single day, and they just threw him to the courts."
The attorney representing  Mary Manning Walsh, Brett Nussbaum explained that regardless of Mr. Palermo's devotion to his wife, the case of guardianship stemmed from an outstanding balance of $68,000.
"The Palermo case is no different than any other nursing home bill that they had difficulty collecting," he said.  "When you have families that do not cooperate and an incapacitated person, guardianship is a legitimate means to get the nursing home paid."
The petition for guardianship in the Palermo's case was dropped with Dino Palermo settled the outstanding bill. While some instances of nursing homes seeking guardianship may stem from family disputes or the absence of relatives to help secure insurance coverage, the Times says lawyers and others familiar with the process agree that homes use the petitions primarily as a way to collect on bills.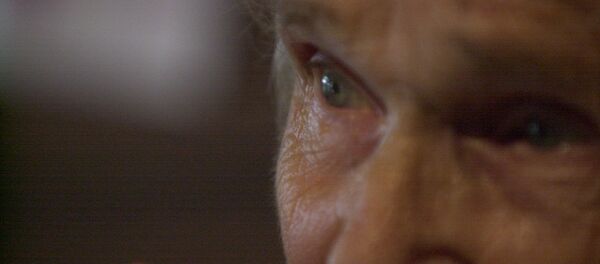 30 December 2014, 13:18 GMT
Nursing homes can cost upwards of $50,000 a year, and about one-third of residents pay the costs from their own assets, according to AARP.