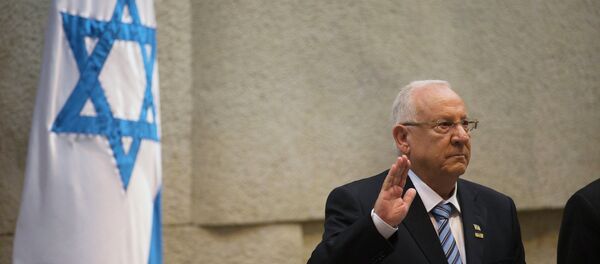 26 January 2015, 00:53 GMT
WASHINGTON, January 27 (Sputnik) — Avoiding interference in Israel's elections offers, the White House and the US State Department with cover for declining to meet with Israel Prime Minister Benjamin Netanyahu during his visit in March, although the real reason is Netanyahu's decision to address Congress without the Obama administration's blessing, former Israeli diplomat and American University professor, Dan Arbell, told Sputnik on Monday.
"The elections are a good excuse for not having the meeting, but it's not the main reason. The main reason being is that the Obama's administration was upset by Netanyahu meeting with Congress without notifying or consulting the President," Arbell said.
Last Wednesday, US House Speaker John Boehner invited Netanyahu to speak to Congress about Iran and the threat posed by jihadist terrorists. The White House described Boehner's invitation and Israeli acceptance of it as a departure from protocol.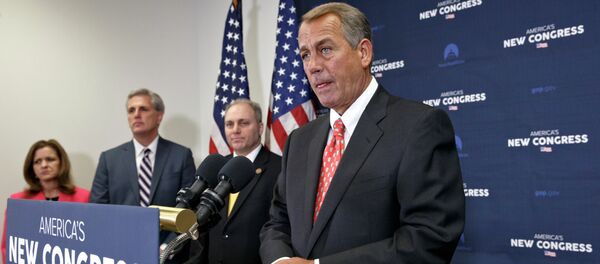 21 January 2015, 23:51 GMT
Regardless of President Barack Obama and Secretary of State John Kerry's stated intentions, and the fact they were following standard practice, Netanyahu's inner circle will see the declination as "a slap in the face," Arbell added.
"No one is under the illusion that this is just technical. In Israel rivals of the Prime Minister see it as signal that the US administration is upset over Netanyahu's behavior," Arbell explained.
Last week White House National Security Council Spokesperson Bernadette Meehan told Sputnik that Obama will not meet Netanyahu due to the proximity of the visit to Israeli elections on March 17.
Kerry also declined to meet with Netanyahu, according to State Department spokesperson Jen Psaki, to avoid the appearance of trying to influence Israeli elections.
Netanyahu's address to Congress on March 3 will come as international powers are trying to reach an agreement with Iran over its nuclear program before a July deadline. Congress is pushing for tougher sanctions on Iran, which the Obama administration has said would undermine negotiations with Iran at a critical juncture. Obama has said he would veto any additional sanctions passed by Congress.