MOSCOW, January 27 (Sputnik) – The Islamic State released audio message on Tuesday threatening to kill a second Japanese hostage and a Jordanian pilot within 24 hours.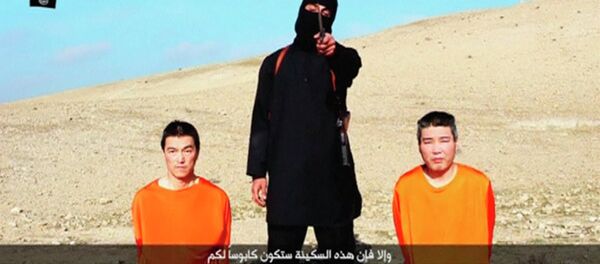 24 January 2015, 15:40 GMT
A video released entitled 'the second public message of Kenji Goto to his family and the government of Japan' features a still of the freelance journalist with an audio of a man speaking, who claims to be Mr Goto.
He says the group will kill him and Jordanian Air Force pilot Muath al-Kasaesbeh, if a prisoner swap for a female militant being detained in Jordan does not happen within the next 24 hours.
"Her for me, a straight exchange. Any more delays by the Jordanian government will mean they are responsible for the death of the pilot which will then be followed by mine. I only have 24 hours left to live, and the pilot has even less," Goto says, reports DPA.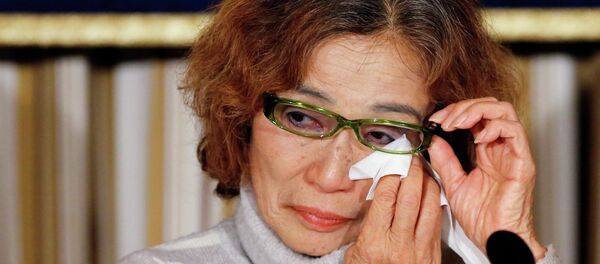 23 January 2015, 08:23 GMT
The German press agency DPA could not confirm the authenticity of the recording, which was distributed by Islamic State of Iraq and al-Sham (ISIS) supporters on social media.
Japan's Kyodo news agency reported on Tuesday that Jordanian authorities were considering releasing al-Rishawi in exchange for Goto and the pilot Muath al-Kasaesbeh.
On Sunday, Islamic State took responsibility in an internet radio broadcast for the beheading of Haruna Yukawa, one of the two Japanese captives.