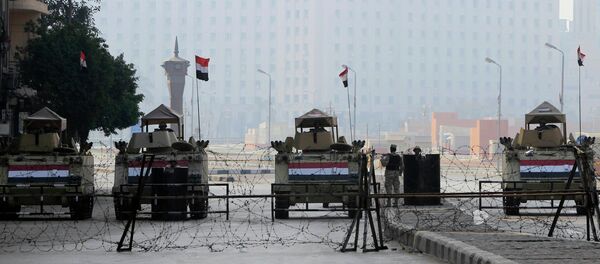 25 January 2015, 18:00 GMT
UNITED NATIONS, January 27 (Sputnik) — UN High Commissioner for Human Rights (OHCHR) Tuesday urged the Egyptian government to investigate the excessive use of force by police during Sunday's riots on the anniversary of the 2011 revolution.
The clashes in Cairo and several other cities were instigated by anti-government protesters consisting primarily of members of the outlawed Muslim Brotherhood group, according to media reports.
"Hundreds of people have died during protests against successive governments since January 2011, and there has been very little in the way of accountability. The lack of justice for past excesses by security forces simply encourages them to continue on the same path, leading to more deaths and injuries, as we have seen in recent days," Zeid Ra'ad Al Hussein, the OHCHR, said in a statement published on his office's official site.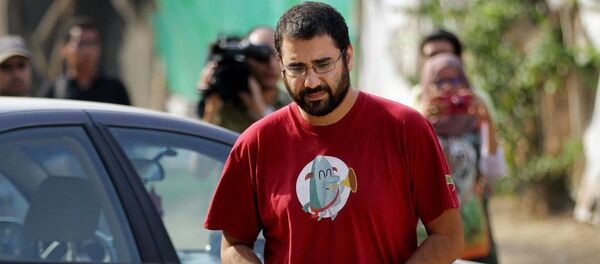 28 December 2014, 16:02 GMT
The OHCHR said he was "deeply disturbed by the death of at least 20 people" during the riots and called for Egyptian authorities to release the people arrested following the protests. He also condemned "the murder of two policemen who were shot at a checkpoint near the Pyramids on Sunday, and the death of a security officer during a clash between protesters and security forces in Matariya [district of Cairo] on the same day."
Last Sunday Egypt marked the fourth anniversary of the Egyptian revolution of 2011, also known as the January 25 revolution, which ended with the resignation of then-President Hosni Mubarak.
The 2011 uprising included marches and riots, with millions of protesters demanding Mubarak, who had ruled the country since early 1980s, to step down. Thousands were injured and several hundreds killed during violent clashes between demonstrators and Egyptian law enforcement.