MOSCOW, January 27 (Sputnik), Anastasia Levchenko — Swedish society must know how to prevent and counter radicalization, which should be the result of active work by local authorities, schools and religious organizations, the press officer of the Swedish Security Service told Sputnik Tuesday.
On January 22, the Swedish Security Service (Sakerhetspolisen, or Sapo) held a meeting with school teachers and principals in Umea, a city in the country's north, on the issue of the radicalization of young people in Sweden and the terrorist threat. Some 200 participants took part in the meeting, but it is not yet known whether similar events are scheduled to take place in other Swedish cities.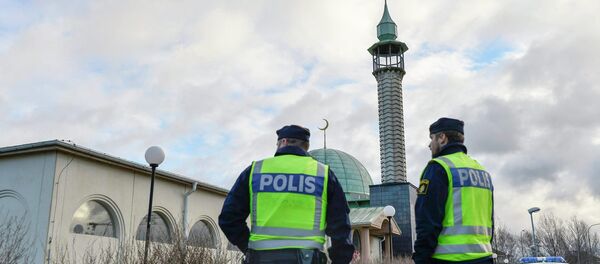 26 January 2015, 15:37 GMT
"All the positive forces of society must unite to prevent and counter radicalization. Society as a whole needs to know how to react to signs that young people are being drawn into violence-promoting groups because this process has often gone too far when our Service enters the picture," Fredrik Milder, press officer of the Swedish Security Service, told Sputnik.
Young people are usually most vulnerable to the spread of radical ideas, which has become particularly acute with the Islamic State military group's advance in the Middle East. At the meeting in Umea, Sapo briefed teachers about Islamic State.
"It is essential that at the first signs of radicalization, interventions be made by municipalities, associations, schools, parents, religious organizations, social workers, youth recreation center personnel, and representatives of civil society," Milder stated.
According to the Swedish Security Service's latest estimates, up to 300 people, the highest number out of all the Nordic countries, may have traveled from Sweden to support extremist groups such as the Islamic State. Some 80 Swedes have reportedly returned home after fighting in the Middle East.
Security measures in a number of European states have been tightened following the terror attacks in Paris and its outskirts in early January by radicalized Muslims that claimed the lives of 17 people. After the attacks, European police service Europol reported there was a potential threat of new terrorist attacks across the European Union.