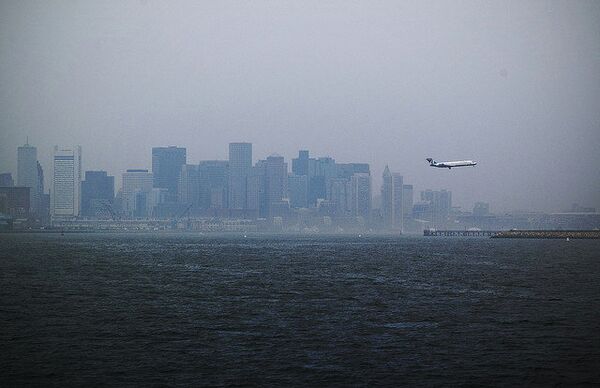 23 January 2015, 19:08 GMT
MOSCOW, January 27 (Sputnik), Anastasia Levchenko — The US Transportation Security Administration (TSA) told Sputnik on Tuesday that it plans to remove social media and purchase history screening from its proposal concerning the security control at airports.
"The line on social media and purchase history was inadvertently included in this request for proposal (RFP), and will be removed in an updated amendment to the solicitation. All proposals will be evaluated for privacy and civil liberties risks," a TSA press officer said.
The proposal to include the collection of "commercial data" about passengers via "press reports, location data and information that individuals post on blogs and social media sites" has provoked criticism from privacy advocates.
Joe McNamee, Executive Director of the European Digital Rights group, told Sputnik that these measures could threaten freedom of speech and called them "disturbing".
10 January 2014, 11:13 GMT
Tim Cushing, a writer for the Techdirt blog on government policy, technology and legal issues, expressed deep concern over "crazy ideas third party contractors might have about 'commercial data'" in his blog post on Monday.
TSA seeks to use the services of private sector contractors to determine low-risk passengers at airports, with contractors allowed to use "commercial data" to carry out pre-screening.
The TSA PreCheck program allows passengers at airports to cut the time spent in screening lines for a fee of $85, given they have passed a background check, submitted their fingerprints and were assessed as a low-threat to security. The proposal is aimed at speeding up security screenings and raising the efficiency of identifying potential terrorists.