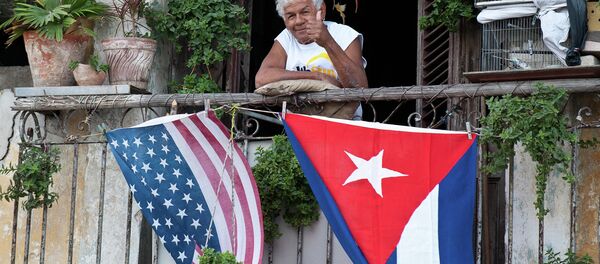 24 January 2015, 16:36 GMT
MEXICO CITY, January 28 (Sputnik) – Cuban President Raul Castro has urged the United States Wednesday to return the territories of the Guantanamo Bay that belong to Cuba and lift the trade embargo in order to improve the bilateral relations between the two countries.
"The restoration of bilateral relations will not be possible, as long as the embargo exists and the Cuban territories in Guantanamo Bay have not been returned," Castro was quoted as saying by the Venezuelan network TeleSur.
The Guantanamo Bay detention camp in Cuba was established in 2002, following the September 11, 2001, terrorist attacks on the United States.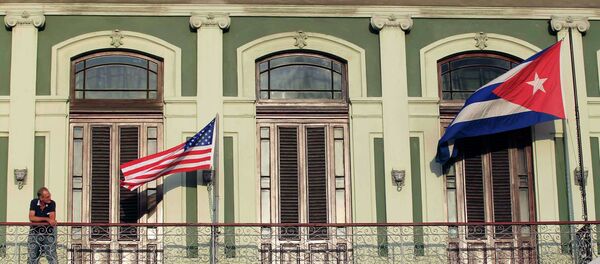 21 January 2015, 12:01 GMT
In December 2014, US President Barack Obama announced that he was intending to normalize relations with Cuba by easing travel and trade restrictions and reopening a US embassy in Havana.
On Tuesday, former Cuban leader Fidel Castro expressed his distrust toward the United States in relation to the US initiative to normalize relations.
Since 1961, the United States has held an embargo against Cuba, which was originally put in place as a result of the 20th century Cold War antagonism between Washington and the Communist government in Havana.