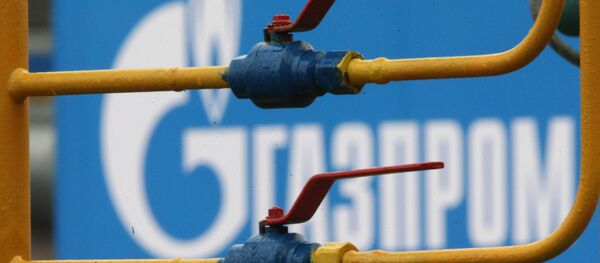 23 January 2015, 09:43 GMT
MOSCOW, January 29 (Sputnik) – Ukraine's Naftogaz has turned to an arbitration court in Stockholm to demand $6.2 billion from Russia's gas giant Gazprom over a contract for transit gas between 2009 and 2019, Gazprom said in a report Thursday.
"The preliminary amount of their demands is $6.2 billion. Gazprom gave the arbitration court a response to its request on November 28, 2014. Arbitrators were appointed on December 11, 2014," the report reads.
Naftogaz is seeking $3.2 billion in damages for the gas it allegedly has not received for transit from Gazprom, and another $3 billion in interests. Kiev is also demanding the transit tariffs on gas be changed in the contract that was signed in 2009.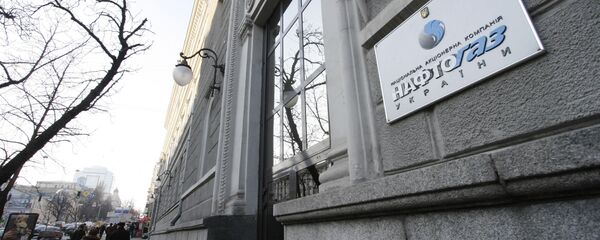 23 December 2014, 21:41 GMT
After an almost six-month break, Russia resumed gas deliveries to Ukraine last December, following a payment of $3.1 billion by Kiev for its large gas debt.
Gazprom is supplying Ukraine with gas under the so-called winter package agreement, which stipulates that Ukraine has to pay for supplies in advance. The deal, mediated by the European Union, was agreed in October.