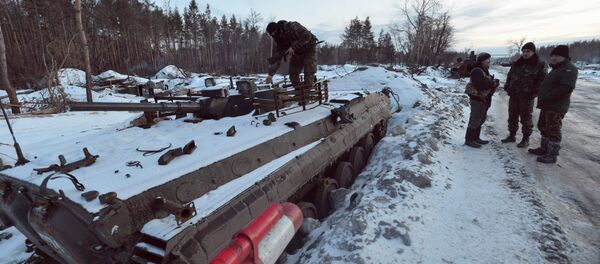 27 January 2015, 12:19 GMT
MOSCOW, January 29 (Sputnik) — The Contact Group on Ukrainian reconciliation will meet in Minsk on January 30, the Belarusian Foreign Ministry said Thursday.
The Contact Group comprises envoys from Kiev, self-proclaimed Donetsk (DPR) and Luhansk (LPR) people's republics, Russia and the Organization for Security and Co-operation in Europe (OSCE).
LPR leader Igor Plotnitsky confirmed that official representatives from LPR and DPR would attend the meeting if Kiev sent an envoy officially appointed by President Petro Poroshenko to the talks.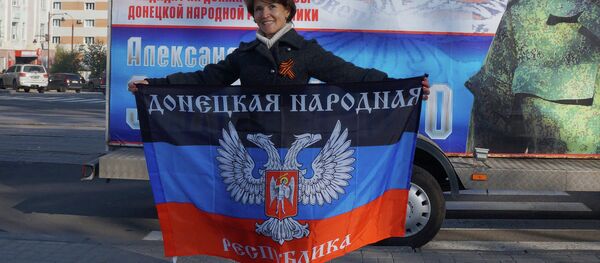 28 January 2015, 19:02 GMT
So far, Kiev has been represented by former Ukrainian president Leonid Kuchma.
Over the weekend, Ukrainian President Petro Poroshenko held phone conversations with German Chancellor Angela Merkel and French President Francois Hollande, with the leaders expressing hope that the next Contact Group meeting would take place by Thursday.
Kiev and independence supporters managed to reach a ceasefire deal during a Contact Group meeting in Minsk last September. The warring sides have accused each other of violating the truce, with a sharp increase in clashes in recent weeks.