PRAGUE, January 29 (Sputnik) — The European Union awaits the Greek Foreign Minister's decision on the introduction of new anti-Russia sanctions, as their implementation depends on the opinion of all of the bloc's members, Czech Foreign Minister Lubomir Zaoralek said Thursday.
"At the moment with the aggravation of the situation in Ukraine, a common position for EU member countries is particularly important… What will be adopted during today's meeting depends also on our new colleague [Greek foreign minister]. Everyone awaits what he comes to the talks with," Zaoralek said.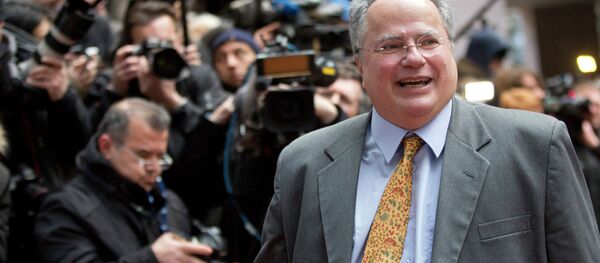 29 January 2015, 14:48 GMT
However, Zaoralek stated that it is unlikely that sanctions imposed on Russia over its alleged involvement in the Ukrainian conflict would be lifted.
In his opinion, during the upcoming EU foreign ministers meeting, an expansion of the sanctions and an extension of their duration until December 2015 will be discussed.
At the same time, Polish Foreign Minister Grzegorz Schetyna said ahead of the meeting that Greece's position may prove a problem for the European Union.
Earlier this week, Greece expressed its disapproval of the behavior of the European Commission, as it has issued a statement regarding new anti-Russia sanctions without Greece's consent.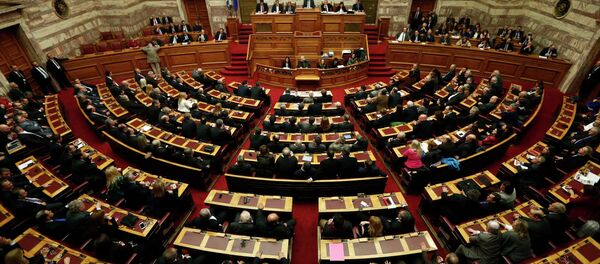 28 January 2015, 17:08 GMT
Greece stated that it would not allow the European Union to disregard its opinion.
Thursday's extraordinary meeting of EU foreign ministers is expected to center around the "deteriorating security and humanitarian situation in eastern Ukraine," which saw several incidents of deadly shelling last week, according to the European Council.
In 2014, the European Union, the United States and their allies imposed a series of sanctions on Russia, saying that Moscow was interfering in Ukrainian internal affairs. The Kremlin, however, denied such statements, adding that using sanctions as an element of foreign policy yields no results.