MOSCOW, January 29 (Sputnik) — The military operations taking place in North Waziristan, Pakistan, are forcing militants to cross the border and move into neighboring Afghanistan, reports Express Tribune.
About 400 militant's families moved into Afghanistan in December, and according to Afghan officials, they live with locals in the country. The family members include those who are associated with the Islamic Movement of Uzbekistan and al Qaeda.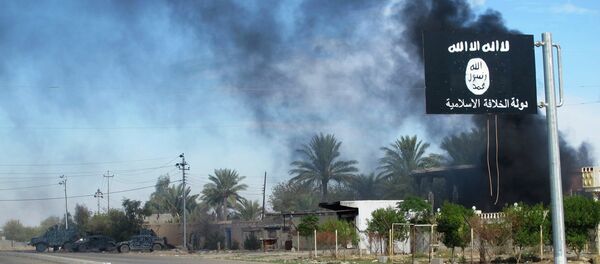 28 January 2015, 14:37 GMT
Just a day earlier it was reported that the chief commander of IS in Pakistan, Al Salafi admitted to recruiting people and sending them to Syria. He was receiving $600 per person from Syria and was aided by an accomplice, who is said to be an imam of a local mosque.
With the ongoing military operations in the North Waziristan in Pakistan, it seems the militants are eager to escape the offensive and go into neighboring Afghanistan. From there, they travel further to the Middle East.
"During his interrogation, the local IS commander revealed that he received funding channeled through America in order to run the organization in Pakistan and recruit young people to fight in Syria," a source revealed to Daily Express on the condition of anonymity.
In an audio recording released this week, the Islamic State officially announced that it is now operating in Afghanistan and Pakistan. The group confirmed the appointment of Hafez Sayed Khan Orakzai as its governor for the region and of Mullah Raouf Khadim, a former Afghan Taliban commander, as his deputy, reports Wall Street Journal.
"They started appearing over a month ago—they announced they are Daesh (Arabic acronym for Islamic State)," said Abdul Khaliq Noorzai, the district's governor. "They are very wealthy. For instance, if they come to the bazaar, they'll pay 20,000 afghanis ($350) for a sheep that costs 10,000 afghanis."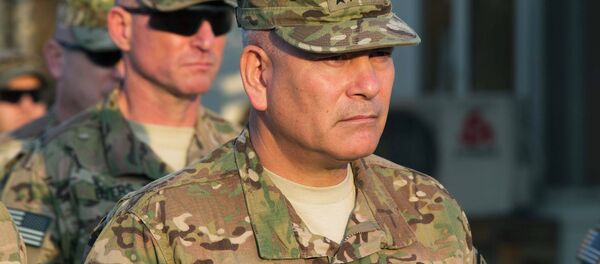 16 January 2015, 11:40 GMT
One local elder, Abdul Azizi said that their arrival is clashing with local traditions, as the guests are implementing a rigid version of Islam.
"They are against shrines," Azizi said. "They are removing flags from the shrines and preventing people from going there."
According to Afghan officials the militants and their families are settling in Ghazni, Zabul and Farah.
"They are al Qaeda, and some of them are armed," a top security official in Zabul, Ghullam Jilani Farahi, said.
Moreover, according to a tribal elder from Day Chupan, the militants and their families are protected and supported by local Taliban commanders. They live in houses that were uninhabited.
"These people have come in large numbers with their children and wives," the tribal elder said.
"Since these areas are fully under Taliban control, they enjoy complete freedom and walk around freely," he added.