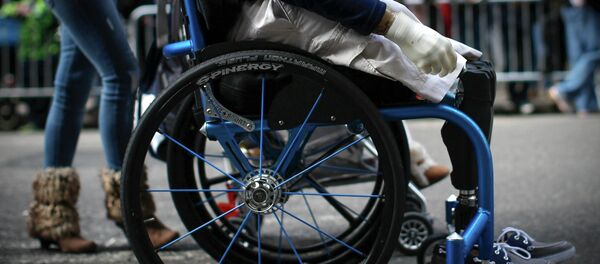 28 January 2015, 22:51 GMT
WASHINGTON, January 30 (Sputnik) — US Republican Senators have introduced a bill which aims to make the federal department that provides healthcare and other services to US veterans and their families more transparent and financially accountable for unlawful actions, according to a statement by Senator Kelly Ayotte.
"US Senators Jerry Moran, Kelly Ayotte, Marco Rubio and John McCain today introduced the Senate version of the Increasing VA Accountability to Veterans Act of 2015…legislation to give the Secretary of the Department of Veterans Affairs more authority to hold corrupt executives accountable for their actions," Thursday statement read.
The Senate bill follows after the Department of Veterans Affairs (VA) came under intense scrutiny in 2014, when it was found that the department had extensive health care backlogs resulting in veterans waiting for months to go to appointments.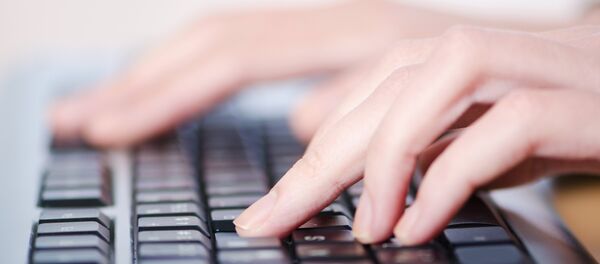 17 November 2014, 19:48 GMT
The Increasing VA Accountability to Veterans Act of 2015 would give the secretary of the department the ability to have the authority to reduce pensions of top employees convicted of a crime, limit the time senior executives spend on paid administrative leave and clean up the VA's performance appraisal system for senior executives.
A week earlier, the companion version of the Senate bill was introduced in the US House by Veterans Affairs Committee Chairman Republican Representative Jeff Miller of Florida.
"To fix the VA and make sure it achieves its mission of providing high quality and timely health care to our veterans, we must eliminate the culture of incompetence, negligence and underperformance that has been tolerated and, in some cases, even covered up for too long," Senator Marco Rubio of Florida said in the statement.
"VA employees convicted of criminal conduct in the course of their work shouldn't be rewarded with bonuses, paid leave and additional pension benefits," Senator Ayotte said in the statement. "This bipartisan bill builds on important reforms I supported that were signed into law last year to help ensure that senior VA officials involved in wrongdoing are held fully accountable for their actions."
In August, 2014 The Veterans Access, Choice and Accountability Act was signed into law, following the department's scandal. The law, gave the VA Secretary the authority to fire senior executives who were due to "misconduct and incompetency."
However, Senator Jerry Moran of Kansas argued in the Tuesday statement that the 2014 law was "still not doing enough to hold those responsible accountable for their corrupt behavior when treating our nation's veteran's."
"The television cameras may have turned their focus elsewhere, but we will not," Moran said in the statement.
Following the 2014 VA scandal, US President Barack Obama selected the VA's current Secretary Robert McDonald to replace then secretary Eric Shinseki in August. President Obama later signed the Veterans Access, Choice, and Accountability Act of 2014 which gave $15 billion to the department over 3 years to hire more staff and to improve its infrastructure.
The VA provides numerous benefits including health care, rehabilitation and disability compensation to Veterans upon completion of their military service.