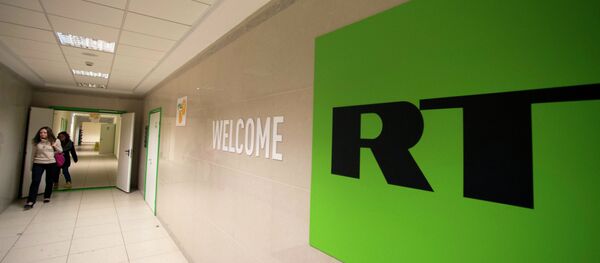 29 January 2015, 14:42 GMT
BRUSSELS, January 30 (Sputnik) – Suggestions to strengthen EU communications with the media and audience, including possible creation of a Russian-language TV channel, may be ready by March, Lithuanian Foreign Minister told RIA Novosti Friday.
The TV channel's broadcast will cover the countries of Eastern Partnership.
The issue of Russian-language TV channel creation was raised at the extraordinary EU Foreign Ministers Council on Thursday. Due to the lack of time the channel was not deeply discussed, according to Linas Linkevicius.
"This work will continue. We hope, more tangible suggestions will appear by March," Linkevicius said.
Russian TV channels has repeatedly been accused of biased interpretation of Ukrainian events by the European Union countries.
During the last year, Lithuania and Latvia has imposed restrictions on several Russian channels relayed on their territory.
In December 2014, Latvian Foreign Minister Edgars Rinkevics announced the country was attempting to convince the EU to allocate funds to set up a European channel in Russian that would be devoid of "propaganda".