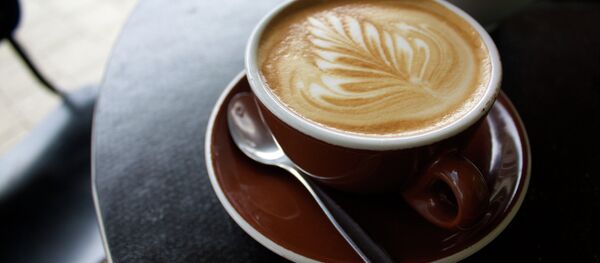 25 January 2015, 11:19 GMT
MOSCOW, January 30 (Sputnik), Ekaterina Blinova — A tiny RFID (radio-frequency identification) chip, as small as a rice grain, implanted in your hand will allow you to open doors, make purchases, manage a photocopier or connect to your phone with just a wave of your hand.
"Felicio de Costa, whose company is one of the tenants, arrives at the front door and holds his hand against it to gain entry. Inside he does the same thing to get into the office space he rents, and he can also wave his hand to operate the photocopier," the BBC reported.
Felicio de Costa and his employees are taking part in a research project, launched by the Swedish Biohacking Group. The group is offering its customers to open the door to a bold and exciting experiment, inserting tiny chips into their bodies.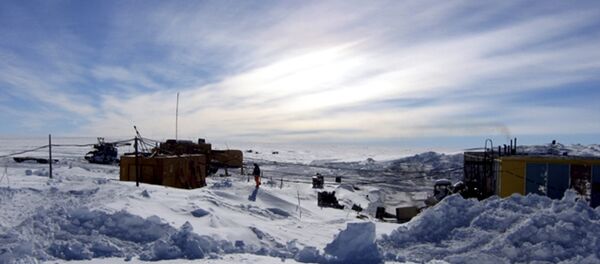 25 January 2015, 10:06 GMT
Hannes Sjoblad, a head of the group, who routinely uses his implanted electronic business card, believes that people are ready to get more "intimate" with technology, while boundaries between human and machine are gradually fading away. 
"We already interact with technology all the time. Today it's a bit messy — we need pin codes and passwords. Wouldn't it be easy to just touch with your hand? That's really intuitive," says Hannes Sjoblad, the Swedish bio-hacker.
While currently microchips are providing the experimenters with a security interface, that allow the users to open doors without keys, operate a copier machine or to connect to a smartphone and unblock it, the potential  benefits of  the technology are enormous, the bio-hacker claims.
"I believe we have just started discovering the things we can do with this," Mr. Sjoblad says.
The bio-hacker stresses that the primary goal of the Swedish Biohacking Group is to prepare people for the day when "big corporations" and "big governments" will make chipping obligatory.
"We want to be able to understand this technology before big corporates and big government come to us and say everyone should get chipped — the tax authority chip, the Google or Facebook chip," he elaborates, adding that people will be able to understand how the technology is implemented and have knowledge of  about microchip implants.
Indeed, a number of Western corporations, including Google, BioStamp, Proteus and others are currently developing microchips, various devices and sensors that can be placed on or inside a human body. The devices are designed to collect information about their users, monitoring a wide range of body functions.
Some people are hailing the technology, saying that chips will soon replace wearable devices, while others are highly dubious about chipping. The question remains, whether we are ready to get chipped.