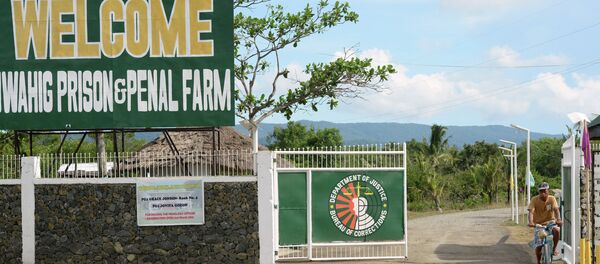 8 January 2015, 14:52 GMT
MOSCOW, January 30 (Sputnik), Ekaterina Blinova — The Philippines is in mourning over the deaths of 44 police officers killed during a special counter-terrorism military operation.
"I want to tell you that I really feel what you feel. I understand each family of our policemen who died in the encounter last Sunday," said the Philippines President Benigno Aquino addressing the families of the deceased, as cited by Euronews.
The operation was conducted last Sunday, January 25, in order to arrest or kill Zulkifli bin Hir, a Malaysian bomber who was previously placed on the FBI's most wanted terrorists' list. Reportedly, the perpetrator was also involved in the 2002 Bali bombings in Indonesia, which claimed the lives of 202 people. During the operation, 44 police officers were killed in an armed encounter with two militant groups, including the Moro Islamic Liberation Front (MILF), according to Al Jazeera.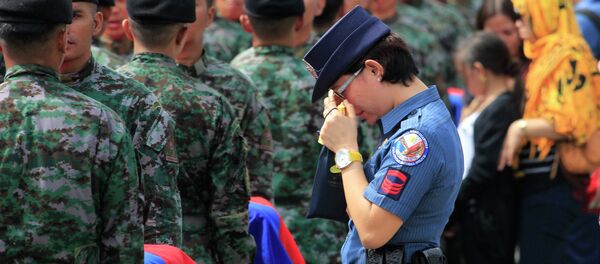 30 January 2015, 08:08 GMT
The media outlet notes that Zulkifli bin Hir was apparently shot dead during the fighting, while another bombing suspect, Abdul Basit Usman, allegedly responsible for almost nine bombings in the south, escaped. Officials stated, however, that a DNA test would be carried out in order to confirm Hir's identity.
The deaths of 44 law enforcers triggered a heated debate regarding the government's peace agreement with the MILF signed last year.
"I pledge to bring justice to all those who were killed," the President said during the funeral.
"As a president, even if I want to get mad, I cannot allow myself to be driven by emotion. I cannot make careless decisions. If I allow anger to dominate, rather than resolving the problem, we will just worsen it," he added, however, as cited by Al Jazeera.
It is worth mentioning that in March 2014 the government of the Philippines and the MILF had reached an agreement to end the 45-year conflict which has resulted in the deaths of 120,000 people and displacing of over two million.