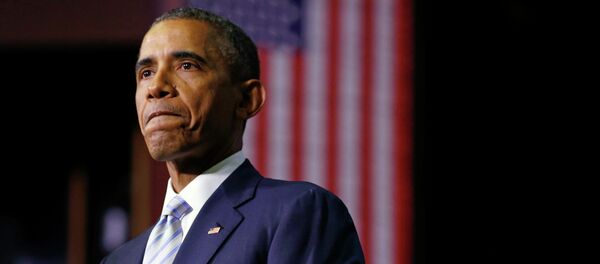 1 February 2015, 17:14 GMT
MOSCOW, February 2 (Sputnik)
–
The publication of the report by the Atlantic Council, Brookings and The Chicago Council on Global Affairs comes amid a recent surge of violence in Ukraine's Donbas region.
"The US government should provide Ukraine $1 billion in military assistance as soon as possible in 2015, followed by additional tranches of $1 billion in FY [fiscal year] 2016 and FY 2017," the report said.
The report also recommend the United States send light anti-armor missiles. The former US officials also recommend sending armored Humvees (military vehicles) to Ukraine.
The experts, including Steven Pifer and John Herbst, former US Ambassadors to Ukraine, and Strobe Talbott, former Deputy Secretary of State, have also pressed Washington to include counter-battery radar and unmanned aerial vehicles (UAVs) as part of non-lethal assistance.
Kiev forces and eastern Ukraine's independence supporters have been in conflict since April 2014. During his visit to the United States in September 2014, Ukraine's President Petro Poroshenko requested the US Congress and President Barack Obama to provide lethal and nonlethal military equipment to the Ukrainian forces. The White House has so far refused his requests for weapons.
In December, State Department spokesperson Jen Psaki said the US policy of not arming Ukraine with lethal weapons remains unchanged despite the Ukraine Freedom Support Act, authorizing but not mandating the president to provide lethal and non-lethal aid to Ukraine.