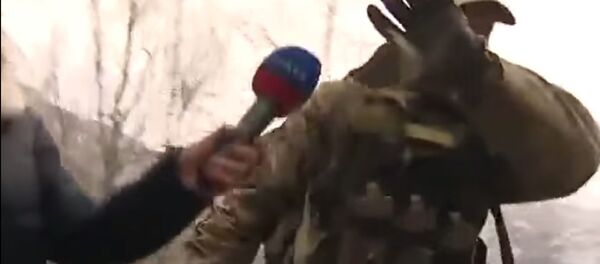 26 January 2015, 09:10 GMT
MOSCOW, February 2 (Sputnik) – Forces of the self-proclaimed Donetsk People's Republic (DPR) have no plans to assault the eastern Ukrainian city of Mariupol because they do not want to harm civilians, a DPR negotiator said Monday.
"We have intelligence reports about a lot of territories booby-trapped with mines there, about plants and other key infrastructure objects being laden with mines. So, any […] assault on Mariupol would harm the civilian population. That's why no assault as such has been planned so far," said Denis Pushilin, the self-proclaimed republic's envoy to reconciliation talks.
According to Pushilin, the militias will act appropriately, responding if Kiev forces provoke them, but Mariupol is currently not the main site of confrontation and currently they do not plan any activity there.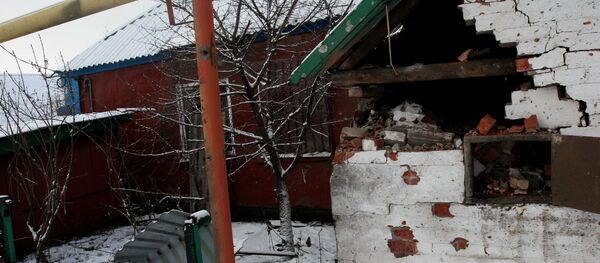 28 January 2015, 13:01 GMT
"Our view is that as little civilians as possible should be killed, that the civilians' deaths should be excluded completely. If the Ukrainian Army could be driven out [of Mariupol] without civilians' casualties, we would have already launched the offensive," Pushilin stated.
Despite the ceasefire agreement the parties to the Ukrainian conflict managed to reach in September 2014 during Contact Group meeting in Belarusian capital Minsk, the confrontation between the warring parties intensified severely in the beginning of 2015. Several shelling attacks have killed dozens of civilians, including in the southeastern city of Mariupol, which is located outside of the main conflict zone.
On January 31, new talks on Ukrainian reconciliation were held in Minsk but negotiations failed to yield results, and the parties did not sign a final document.
Kiev and independence supporters accuse each other of failing the talks, with Donetsk and Luhansk people's republics demanding Ukrainian forces officially cease all hostilities in the region before negotiations can resume.