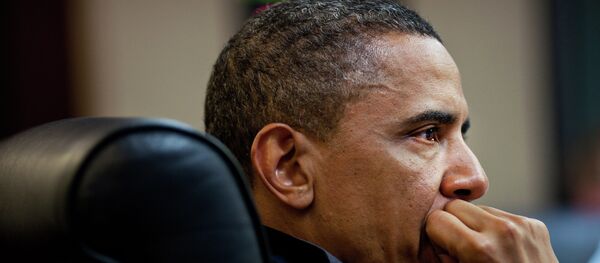 6 February 2015, 01:05 GMT
MOSCOW (Sputnik) – Finnish President Sauli Niinisto has announced that his country will not provide lethal aid to Kiev, which continues its fight against independence supporters in the southeast.
On Thursday, the STT Finnish news agency quoted Niinisto as saying that Finland's foreign policy leaders had discussed weapon supplies to Ukraine and that Finland would not send arms to Kiev. Niinisto did warn, however, that if the situation in Ukraine escalates, Finland could impose new sanctions on Russia that the West accuses of being involved in the Ukrainian crisis.
Finland continues to provide Kiev with financial assistance, Niinisto said.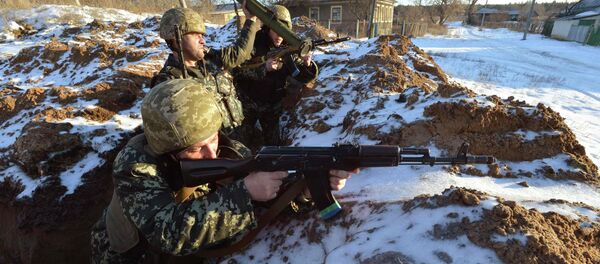 5 February 2015, 22:32 GMT
The conflict in Ukraine started last spring, when Kiev launched a military operation against independence supporters in the southeast, who refused to recognize the new coup-installed government.
In September, Ukrainian President Petro Poroshenko travelled to the United States and asked Congress for lethal military assistance. However, Washington refused to grant it.
Members of Congress have renewed their push for weapons supplies to Kiev, as fighting in southeastern Ukraine intensified at the beginning of this year.
The Freinch L'Obs magazine reported Thursday citing a high diplomatic source that German Chancellor Angela Merkel and French President Francois Hollande have decided to hold talks with Russian President Vladimir Putin as they consider the US initiative on the supply of weapons to Kiev too risky.
On Thursday, Hollande and Merkel held talks with Ukrainian President Petro Poroshenko in Kiev. The two leaders will continue to discuss the situation in Ukraine with Putin in Moscow on Friday.