According to a House Armed Services Committee member, the Jordanians requested Predator spy drones to identify targets in its battle against the militant group, the Washington Times reported.
Now, some members of Congress are urging President Barack Obama to reverse his decision and approve a list of weapons for King Abdullah II of Jordan.
Republican Congressman Duncan Hunter sent a letter to the White House on Thursday asking Obama to approve the transfer of the Predator's unarmed version for Jordanian surveillance missions.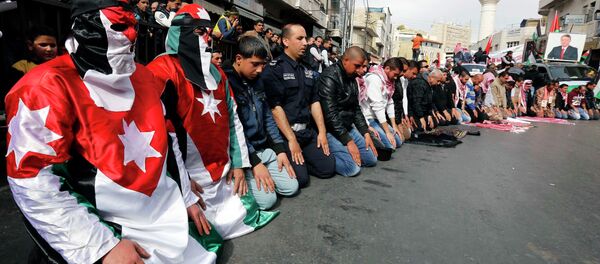 6 February 2015, 18:33 GMT
"The decision to deny the license request should be reversed immediately," Hunter wrote. "Doing so will provide Jordan critical mission capability in the fight against the Islamic State and ensure Jordan is given every advantage."
While in Washington earlier this week, King Abdullah requested aircraft parts, additional night vision equipment and precision munitions, Defense News reported.
"Jordan has made requests for specific resources, including ammunition," Hunter continued. "Given our mutual interests, and our strong relationship, it's absolutely critical that we provide Jordan the support needed to defeat the Islamic State."
The monarch cut his US visit short after IS released a gruesome video that showed Jordanian pilot Lt. Muath al-Kaseasbeh being burned alive.
On Thursday, Jordan retaliated for al-Kaseasbeh's execution by launching F-16 airstrikes on the town of Raqqa – the Islamic State stronghold in Syria – and is vowing a relentless war against the group.
"This is just the beginning and you shall know who the Jordanians are," the armed forces said in a statement on state TV.
"ISIS is now going to regret this more than anything else, because King Abdullah is not President Obama," Congressman Hunter, a Marine Corps veteran of Iraq and Afghanistan, told Fox News.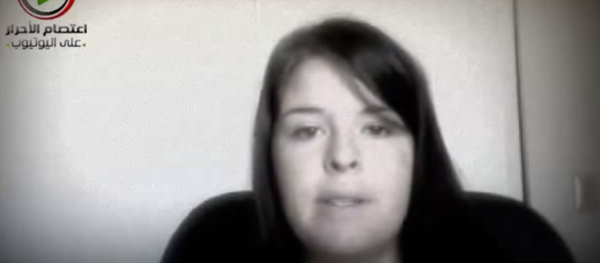 6 February 2015, 16:54 GMT
"They're going to increase air sorties, increase people on the ground, and hopefully they will lead from the front and they will crush ISIS – that is what has happened here and that is what the King said they were going to do."
IS claimed that US hostage Kayla Jean Mueller was killed in the airstrike when the building she was being held in was struck. The group provided no other proof for the claim beyond pictures of the alleged site of the airstrike in Raqqa.
The White House said it was "deeply concerned" by the reports, but that it has yet to verify them. Jordan has questioned the IS claims.
Mueller, 26, first came to the Turkish/Syrian border in 2012 to work with refugees. She was abducted while working in Aleppo, Syria, the following year.