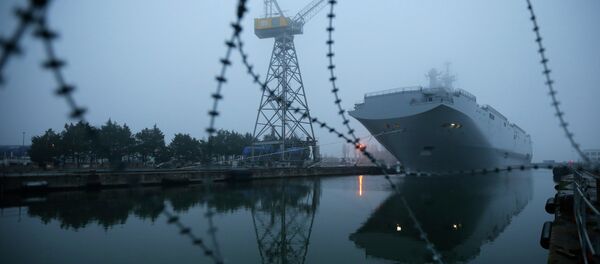 20 January 2015, 12:19 GMT
PARIS (Sputnik) – Paris must deliver the Mistral-class helicopter carriers to Moscow, as it is a commercial project that has been paid for, the Russian ambassador to France said Friday.
"Mistral is a commercial project, if we paid for the goods they have to be delivered. That is all. I hope that the affairs will move in the needed direction, this question will be thawed," Alexander Orlov said.
In 2011, Russian state-run arms exporter Rosoboronexport and French shipbuilder DCNS agreed a $1.5 billion deal on the delivery of two Mistral-class assault ships to Russia. Paris was to deliver the first helicopter carrier November 14, 2014, but delivery did not occur. Later that month, French President Francois Hollande stated that the delivery was suspended due to Russia's alleged role in the Ukrainian crisis.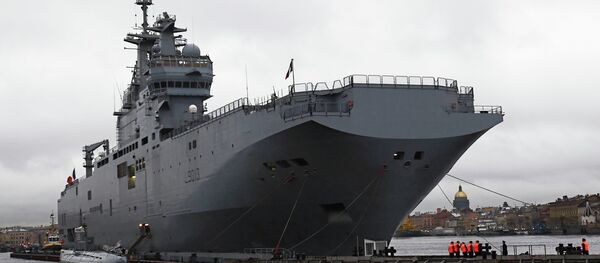 15 January 2015, 15:17 GMT
In early December 2014, French Prime Minister Manuel Valls called any speculation about the contract's cancellation "premature."
Russia now expects France to either deliver the warships or return the money.
Russian Defense Minister Sergei Shoigu said January that Moscow could file a court case against France in the next six months over the failure of Paris to deliver the first Mistral ship.