Investigators with the US Attorney's Office in New Jersey met with Bennett Barlyn, a former Hunterdon County prosecutor, who claimed that he was fired in 2010 because he refused to drop criminal cases against several Christie supporters, the International Business Times reported.
Barlyn brought a whistleblower lawsuit against the Christie administration in 2012, alleging he had been punished for objecting to the dismissal of the indictments by Christie's then-attorney general, Paula Dow.
© Flickr / New Jersey National Guard
New Jersey Governor Chris Christie and his administration are the target of a federal investigation for a third time.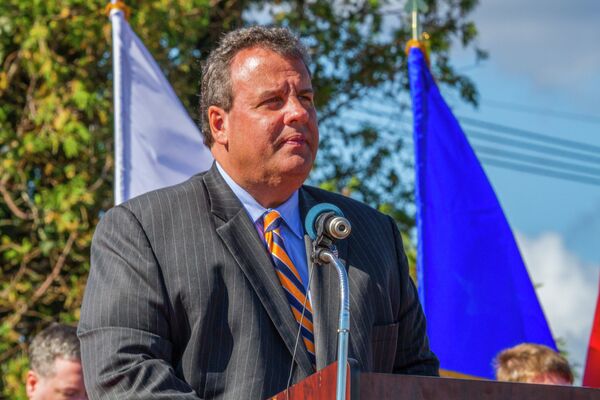 New Jersey Governor Chris Christie and his administration are the target of a federal investigation for a third time.
© Flickr / New Jersey National Guard
Investigators met with Barlyn Wednesday at his Pennsylvania home, and spent more than an hour discussing the allegations.
"We talked about the nature of my allegations, those people who were witness to the events in Hunterdon, and a good portion of the discussion was the focus on the different state and federal laws that could apply in these circumstances," Barlyn told NJ Advanced Media.
In 2010, a Hunterdon County grand jury indicted former Sheriff Deborah Trout, former Undersheriff Michael Russo and former Sheriff's Investigator John Falat Jr. on charges of misconduct and other crimes.
But shortly after the indictments were handed down, the state Attorney General's Office, led by Paula Dow, assumed control of the cases and successfully moved to have the indictments thrown out, claiming there were "legal and factual discrepancies."
In a 2013 New York Times article, several members of the grand jury said that evidence supporting the indictments was strong, and that overturning them seemed motivated by political considerations.
Trout, who was indicted on 43 counts, headed a group that had backed Christie's gubernatorial campaign in 2009, the IBT reported.
Former Sheriff Trout's office also allegedly provided fake law enforcement identification to Robert Hariri – a high-level executive at the pharmaceutical giant Celgene, which is headquartered in New Jersey – after Hariri flew Russo to Washington on his private jet, the IBT reported.
Hariri was a major contributor to Christie's campaign as well a member of the governor's transition team.
Celgene employs Christie's former chief of staff, and the firm has donated $160,000 to the Republican Governors Association — which until recently was chaired by Christie. Celgene also occupies a seat on the board of Choose New Jersey, which has funded Christie's international travel.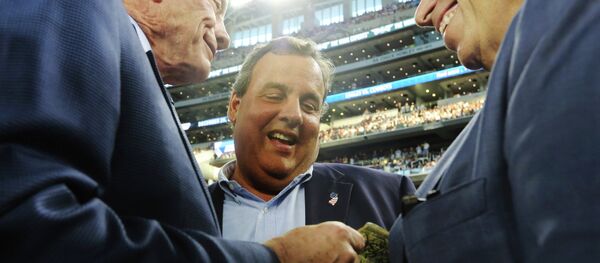 5 February 2015, 03:02 GMT
Those connections to Christie apparently inspired confidence among the defendants.
According to a 2010 Hunterdon County Democrat article, Russo asserted that Christie would "step in [and] have this whole thing thrown out" – a statement that was of particular interest to investigators on Wednesday, Barlyn said.
This marks the third public federal criminal investigation of the Christie administration. Others related to the illegal lane closures on the George Washington Bridge, and allegations that Christie's office tried to strong-arm the mayor of Hoboken into supporting a lucrative redevelopment project that would benefit the governor's allies and donors.
There is also an investigation by the state of New York into alleged fraud in bond documents concerning the use of Port Authority of New York and New Jersey funds to repair the Pulaski Skyway.