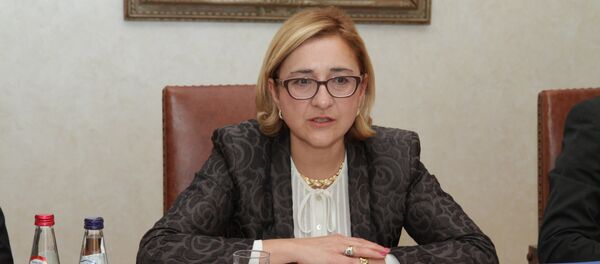 5 February 2015, 12:34 GMT
Former Georgian President Mikhail Saakashvili told Ukrainian television on Saturday that a properly armed and prepared Ukrainian army has the "spirit" to capture all of Russia.
In an interview for Ukraine's Channel 24, Saakashvili noted that "our officers, who were trained by the Americans, are now training your military. They say that the spirit of Ukrainian soldiers is the best in the world, and that if they were given the necessary knowledge, skills and weapons, they would be able to capture the whole of Russia."
Saakashvili told the television channel that he believes that "the main problem for Ukraine is its outdated anti-tank weaponry. But newer [weapons systems] exist in the US, and, if they were willing to provide them, Ukraine would smash the first 50 Russian tanks, everything will go completely differently from there."
The former Georgian president noted that the US "saw the feat of the Ukrainian people," and "saw that Ukraine is ready to defend the democratic values, so integral for the United States." He noted that the US is "ready to provide Ukraine with [anti-tank weaponry], ready to give drones and artillery."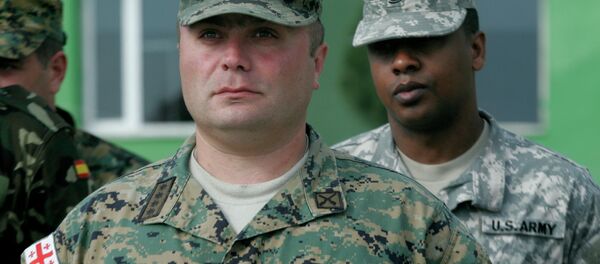 3 February 2015, 15:55 GMT
Saakashvili, who left Georgia immediately after President Giorgi Margvelashvili's inauguration in November 2013, is facing several charges in his home country over his alleged abuse of power, the use of excessive force against protesters and the carrying out of politically motivated murders. Late last year, Georgian Foreign Affairs Minister David Kereselidze noted that if
rumors
of Saakashvili's involvement in the post-coup Ukrainian government turned out to be true, they would negatively affect bilateral relations between the two countries.
Ahead of the 2008 war with South Ossetia, Georgia was heavily armed by the US; many Russian analysts have concluded that the US provided Saakashvili with tacit approval for the attack on the breakaway republic of South Ossetia.