MOSCOW (Sputnik) — Russia will defend its national interests and principled position on the key issues, Russian Ministry of Foreign Affairs said in a statement on its official Facebook page Sunday.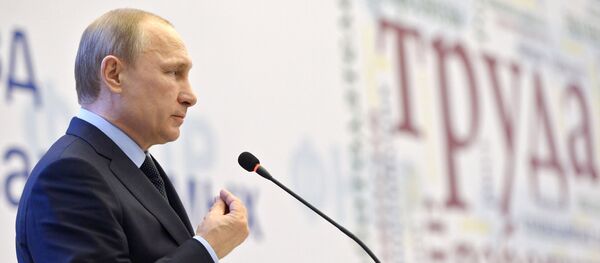 7 February 2015, 14:41 GMT
On Saturday Russia's Foreign Minister
Sergei Lavrov
and US Secretary of State John Kerry held a meeting within the framework of the Munich Security Conference.
"We will not renounce our national interests and principled position on the key issues. But at the same time, Russian side is ready for a constructive cooperation with the United States both in the bilateral sphere and on the international arena," the ministry said in a statement, citing Lavrov.
Russia and the US bear particular responsibility for the global stability, Russia's foreign minister added.
Lavrov stressed that unwinding the confrontation with a purpose of pressuring Russia with sanctions is prospectless.
Relations between Moscow and Washington deteriorated over Crimean reunification with Russia in March 2014 and the conflict in eastern Ukraine that unfolded in April last year.
The US and its allies accused Moscow of interfering in Ukrainian internal affairs and imposed several rounds of sanctions against Russia.
In response, Moscow introduced a year-long ban on food imports from the Western countries that had imposed anti-Russia sanctions.
Moscow has repeatedly denied the accusations and continues to urge the sides of Ukrainian conflict to establish direct dialogue.