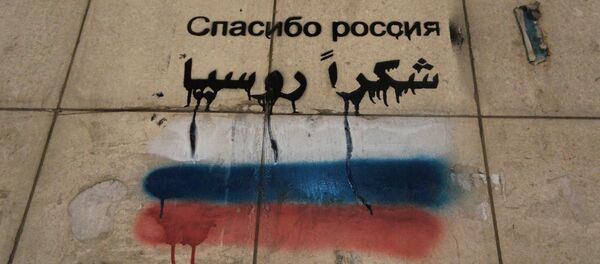 27 January 2015, 17:52 GMT
MOSCOW, (Sputnik), Svetlana Alexandrova — Syria's opposition forces are against possible Iraq-style military intervention in the country by the United States and its allies, the leader of Syria's People's Will Party Qadri Jamil told Sputnik.
"Syrian opposition is against US military intervention to Syria, but also opposes to Syrian President Bashar Assad's regime in its old economic and political coordinates," Jamil said.
"We have learn from Iraqi and Libyan tragic experience when the state regime, apparatus and the society collapsed simultaneously," Jamil said, stressing that Washington approached these countries "with the hatchet creating dangerous consequences of a power vacuum."
In 2003, the United States invaded Iraq under the pretext that the government of Saddam Hussein was harboring weapons of mass destruction. Libya has been engulfed in armed hostilities since the country's long-time leader Muammar Gaddafi was toppled in 2011 with military support of NATO.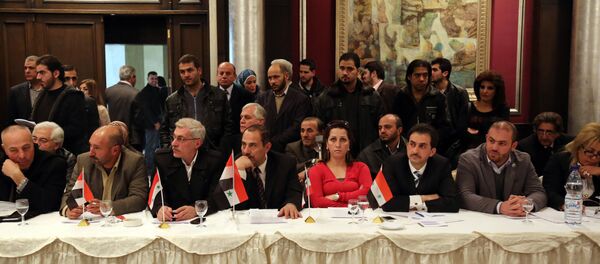 29 January 2015, 16:36 GMT
Since September 2014, a US-led military coalition has been conducting airstrikes against Islamic State (IS) forces on the Syrian territory without an approval from Damascus.
According to Jamil, Syria's opposition is pushing for a political solution and a gradual transfer of power, while the United States is interested in prolonging the country's internal conflict.
"Washington will not allow one side of the conflict either win or lose," the Syrian politician asserted, adding that "ISIL [Islamic State in Iraq and Levant, IS] is just a tool in the US' hands."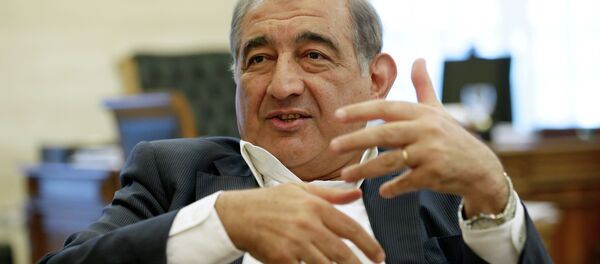 30 January 2015, 16:00 GMT
Neither opposition forces nor President Bashar Assad's government are ready for a political solution, and need to be pushed toward it, Jamil said.
He also described intra-Syrian talks in Moscow held in late January as a "historical event and a first step in the right direction."
Jamil took part in the talks involving government officials and opposition party representatives. The second round of negotiations may take place in Moscow in late February or early March, he told Sputnik.
Since 2011, Syria's political turmoil has gradually turned into a civil war. Government forces have been fighting multiple rebel groups, including hardline Islamic fundamentalists.
According to the UK-based Syrian Observatory for Human Rights, the civil war has claimed the lives of more than 210,000 people.