The non-profit Electronic Frontier Foundation is suing the Marshals Service, the Department of Justice and FBI to shine light on the controversial tracking practice, according to a release posted on EEF's website.
In late November, the EEF requested a wide array of documents on the program, which dates back to 2007, including policies, procedures, training materials, communications about the legality of the program, and documentation of each use of the spy planes.
The letters asked for the requests to be expedited because the sought-after information involves an "urgency to inform the public about an actual or alleged federal government activity."
The lawsuit, filed Tuesday in a federal court in Washington, DC, alleges that although all of the agencies have confirmed receipt of the request, none have produced the requested documents or said when they can be expected.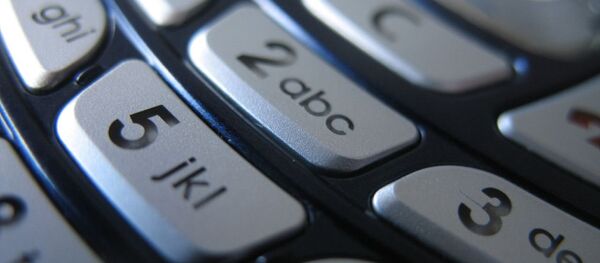 15 November 2014, 09:33 GMT
"Not only have Defendant and its components failed to expedite the processing of Plaintiff's requests, but it has also exceeded the generally applicable twenty-day deadline for the processing of any FOIA request," reads the complaint.
Last November, a Wall Street Journal report pulled back the covers the program, which uses small, fixed-wing Cessna planes mounted with devices known as "stingrays" or dirtboxes," which emulate cell phone towers and are able to capture the locational data of tens of thousands of cell phones during a single flight.
The program allowed the Marshals Service to track criminals, but also collected information from countless other phones belonging to people not suspected of any crimes.
The planes were shared by multiple agencies within the Department of Justice, even as sources within the agency questioned the legality of the program, according to the Journal.
"These devices pose obvious privacy concerns, but the government has been opaque about its use of stingrays," EFF Legal Fellow Andrew Crocker said in a statement. "It's time to do away with the secrecy."
The EEF also accused the Justice Department of preventing the release of information about "dirtboxes" by signing nondisclosure agreements with state and local law enforcement, seizing records from those agencies and withholding information from judges and criminal defendants.