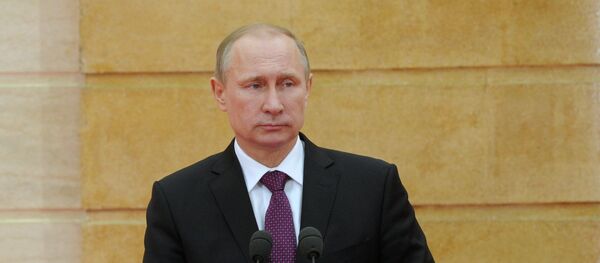 12 February 2015, 09:08 GMT
The ceasefire is planned to take place beginning on 15 February, and according to initial reports, the withdrawal of heavy artillery from the front lines is to be completed within two weeks. Not only that, but if all goes according to plan, foreign mercenaries, "illegal armed groups", and military equipment are to leave Ukraine, and the OSCE is envisaged as playing some kind of stabilizing force. Ukraine is also supposed to enact some kind of special status for Donetsk and Luhansk that will guarantee their rights and autonomy.
All of this sounds fine and dandy in theory, but serious problems aren't being addressed in fact. In the countdown to the ceasefire, both sides are expected to wage an all-out war to consolidate their gains, and most observers are forgetting that there is still a sizeable (and violent) portion of Ukrainian society that is absolutely opposed to halting the fighting in Donbas.
While global eyes were directed on Minsk, the US announced that it would begin training Ukraine's National Guard in March, showing that it's digging itself even deeper into the country's civil war and fortifying its influence in the country.
The Countdown
In the coming days, both Kiev and the southeastern Ukrainian republics will likely fight an all-out conflict to consolidate their respective gains to either use as bargaining chips in future negotiations or to hold on to for long-term gain.
No matter if heavy artillery is removed as expected or not, there are still thousands of troops on the ground more motivated than ever to 'beat the clock' and lay claim to as much territory as possible before the ceasefire commences.
A major unresolved issue is what becomes of Kiev's troops encircled in Debaltseve, since if they remain there after the ceasefire and don't surrender or are eliminated beforehand, it could create a bridgehead for the capital to claim more eastern territory, and possibly disrupt a sizeable segment of the self-proclaimed republics' gains acquired since their counter-offensive last month.
Poroshenko's Political Plight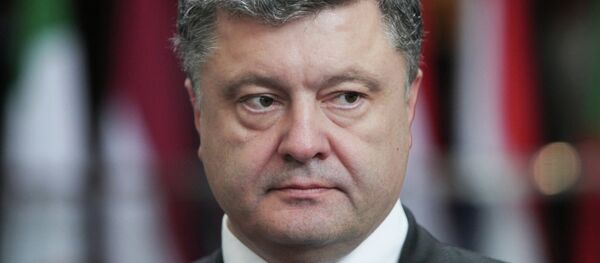 12 February 2015, 12:25 GMT
Ukraine's leader placed himself into a dark political corner by agreeing to the ceasefire, since there are many militant elements in his country's society that are opposed to any cessation of violence in Donbas or special autonomy for the region. It's not just regular civilians (who most actively protested for a more 'successful' campaign back in the fall), but also the irregular pro-Kiev militias that Poroshenko has to fear. Just two weeks ago, many members of the Aidar battalion attempted to storm the Ministry of Defense headquarters to protest their official disbandment by Kiev. These fighters are known for their brutality and have been accused of war crimes by Amnesty International, thus evidencing their propensity for extremely violent 'solutions' to their 'problems'.
The Aidar Battalion isn't alone, as likeminded extreme nationalist groups such as oligarch Igor Kolomoyskiy's Azov Battalion and Dmytro Yarosh's Right Sector are also opposed to peace in Donbas. If these three groups teamed up and applied pressure on Poroshenko for being a 'sell-out' and 'soft on terrorism' (which is what they accused him of being during last September's Minsk talks), then they could potentially rile up enough of the population to create serious destabilization in Kiev and possibly enact another color revolution, if not a direct militant coup.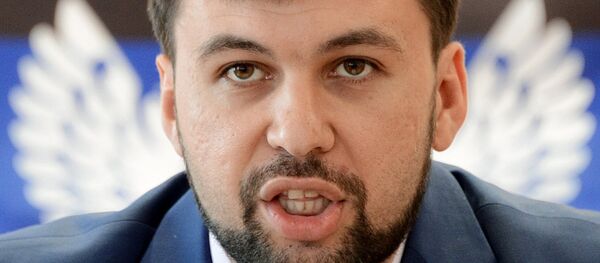 19 January 2015, 04:09 GMT
This scenario is certainly foreseeable since the agreement supposedly stipulates the disarmament of "illegal armed groups", which could be interpreted as being against the three aforementioned nationalist groups just as much as against the militias of Donetsk and Luhansk. In the first case, they'll likely team up and fight against Kiev if they can't be formally integrated into its armed forces, whereas for the latter, they'll vie to have an official status within their respective territories, which would obviously upset the nationalist groups and individuals in the rest of Ukraine. Either way, the nationalist groups are likely to remain a factor of political and military instability in Ukraine long after 15 February, and they present the greatest threat to Poroshenko's power and any peace in Donbas.
Where's Washington?
While the entire Minsk hubbub was dominating the news circuits, an important tidbit of information was lost on most of the global public. Ben Hodges, the commander of US Army Europe, announced that the American military will be training 600 members of Ukraine's National Guard beginning in March. Semon Semenchenko, the commander of the pro-Kiev Donbas volunteer battalion, described the future exercises as being like "the traditional training systems of the US Navy Seals and Delta Force", which are among the world's most elite special forces units. This underreported news could likely be even more significant than the 'ceasefire' achieved at Minsk, since it has widely reverberating implications for any potential peace in Ukraine.
The US is now training the vanguard force for any future operations in Donbas, and these 600 individuals can then pass along their US-acquired skills and knowledge to other members of Kiev's military.
This means that Blackwater's training is no longer necessary (nor allowed by the proposed agreement), and that the mercenary trainers are simply being swapped out for actual US Army personnel.
Other than increasing the efficiency of Kiev's forces, the US may also seek to train them in operating unfamiliar Western weaponry in preparation for its eventual delivery to Ukraine. No matter if there's an active war in Donbas or not, that won't prevent the US or its allies from selling weapons to Ukraine if they want to. The US can either do this directly via shipments through the Black Sea or indirectly through its Polish and Romanian proxies.
So in the greater mix of things, although Washington wasn't present at the current Minsk talks, its growing military influence in Ukraine was definitely the elephant in the room that nobody wanted to address.