MOSCOW (Sputnik) — The United States and Lithuania will sign a new defense cooperation agreement in 2015, Lithuania's National Defense Ministry said Thursday.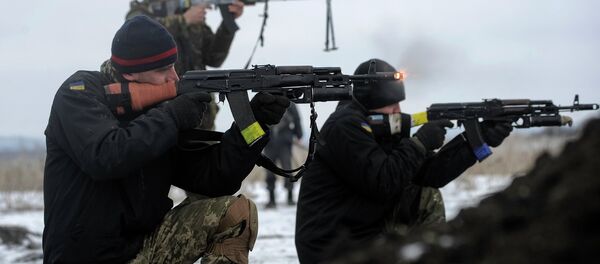 10 February 2015, 14:30 GMT
"This is a message that lets us think the United States is prepared to assume long-term security commitments in Lithuania," Vaidotas Urbelis, the ministry's defense policy director currently on a visit to the United States, said in a news release.
The agreement will define the status of US military personnel and weaponry deployed in Lithuania, the legal framework of its investments in infrastructure, and joint projects for the development of defense capabilities, according to the news release.
Following the meeting between Urbelis and US Defense Department official Elissa Slotkin, the sides concluded that NATO had to "strengthen defense capacity of its Eastern flank." Lithuania is ready to provide all the necessary facilities to support NATO forces in the country, according to the news release.
Earlier in February, defense ministers of NATO member states agreed to create six command and control posts in Bulgaria, Estonia, Latvia, Lithuania, Poland and Romania. The bloc's Response Force will also be increased from 13,000 to 30,000 people.
Russia has expressed growing concerns over the buildup of NATO forces along its Western border amid the Ukraine crisis. The alliance, which has accused Russia of its involvement, claims that the expansion is purely defensive in nature.