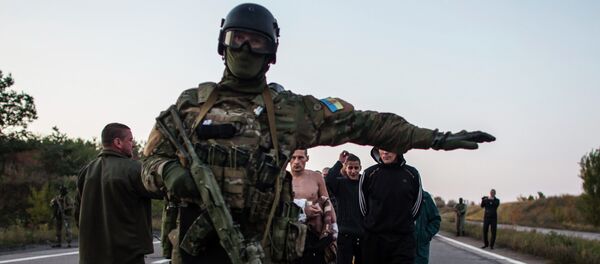 12 February 2015, 14:59 GMT
WASHINGTON (Sputnik) – US House of Representatives Homeland Security Committee Chairman Michael McCaul remains skeptical about the Minsk declaration that was agreed upon during the Ukrainian reconciliation meeting on Thursday, according to McCaul's speech at the American Enterprise Institute in Washington, DC.
"I'm always hopeful that we can negotiate, but I have a healthy amount of skepticism," McCaul said in his speech on Thursday.
The Congressman commented on the Minsk declaration in response to a question about the likelihood of the its success, as previous peace deals have not been effective.
On Wednesday, Russian President Vladimir Putin, Ukrainian President Petro Poroshenko, German Chancellor Angela Merkel and French President Francois Hollande met in the Belarusian capital of Minsk for almost 15 hours, and agreed on a declaration that contains practical measures to end the conflict in eastern Ukraine.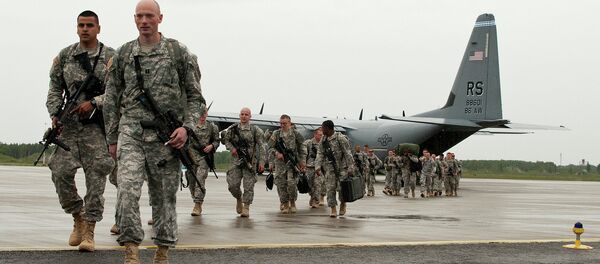 11 February 2015, 11:57 GMT
In particular, the document calls for a ceasefire starting from February 15 and an "all-for-all" prisoner swap, among other points.
McCaul also pointed out that further expansion of the North Atlantic Treaty Organization (NATO) could lead to war.
"To try to get into the mindset of Mr. Putin, he sees NATO expansion as the biggest threat to Russia, and therefore he is fighting that," McCaul said. "I tend to agree that, if we make Ukraine part of NATO, while it's a noble aspiration, I think it will be a bit dangerous, because it almost automatically puts us at war with Russia."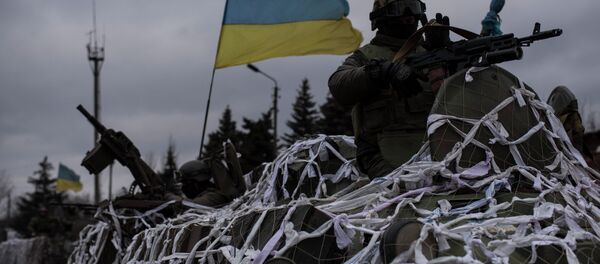 12 February 2015, 17:28 GMT
The military confrontation between the Kiev government forces and the Donbas militia have claimed the lives of more than 5,300 people since April, the UN said.
The crisis in Ukraine escalated to an armed confrontation in April after Kiev sent troops to Ukraine's southeast to suppress the pro-independence forces there. Top Ukrainian officials, including President Petro Poroshenko, have accused Russia of directly interfering in the conflict, a claim that Moscow has repeatedly denied.