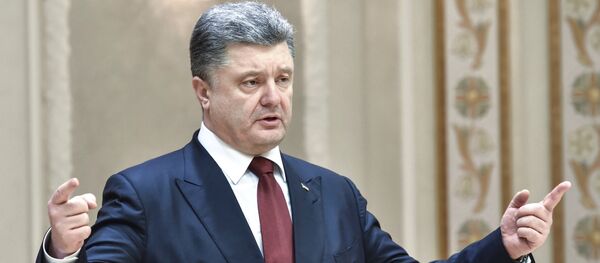 13 February 2015, 12:19 GMT
DONETSK (Sputnik) — Donbas militia will fully implement new agreements and cease fire only if the Ukrainian side does the same, a senior DPR commander said Friday.
"We are ready to honor Minsk agreements if nobody shoots at us," deputy head of the self-proclaimed Donetsk People's Republic's (DPR) militia Eduard Basurin said at a news briefing in Donetsk.
"It all depends on whether the Ukrainian side keeps its side of the bargain," Basurin stressed.
The leaders of Ukraine, France, Germany, and Russia held a 16-hour summit in Minsk on Wednesday and early Thursday that resulted in a new political deal aimed at stopping the deadly conflict in eastern Ukraine that has claimed lives of at least 5,400 people since April 2014.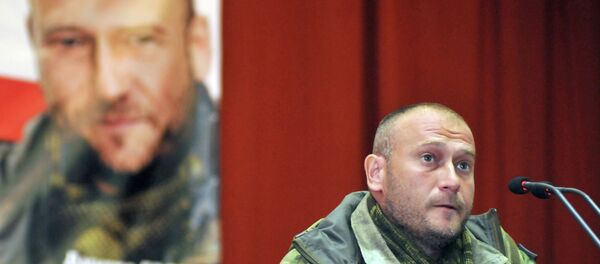 13 February 2015, 18:49 GMT
The new agreement stipulates a ceasefire to begin at midnight on February 15, as well as a mutual withdrawal of heavy weapons by both sides to create a security cushion in the conflict zone.
Earlier on Friday, Ukraine's President Petro Poroshenko said that the new Minsk agreements on regulating the crisis in Donbas give hope, but "nobody has a firm belief" that they will be fully implemented.
In September, 2014, the Contact Group reached a similar agreement in Minsk, however, despite the truce military confrontation in the region has continued.