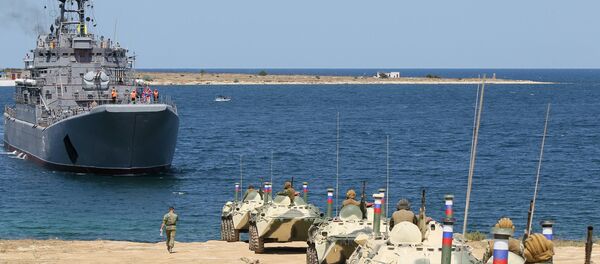 13 February 2015, 13:03 GMT
Russian Navy ships conducted live artillery fire exercises against sea and air targets in the Mediterranean Sea on Monday, the Black Sea Fleet's press service announced.
The exercises were held in the eastern part of the Mediterranean sea, and were performed by the anti-submarine destroyer Severomorsk, the missile frigate Ladny and the landing crafts Aleksandr Shabalin and Yamal.
Also on Monday, the Baltic Fleet's frigate Yaroslav Mudry entered the English Channel following a long voyage, on the way to its home port of Baltiysk.
Yaroslav Mudry left the Baltic Fleet's main base, Baltiysk on August 9, 2014. During its journey, it traveled over 25,000 nautical miles (46,300 kilometers) and visited nine foreign ports, in countries such as Pakistan, Indonesia, Malaysia, Sri Lanka, Cyprus, Oman and Syria.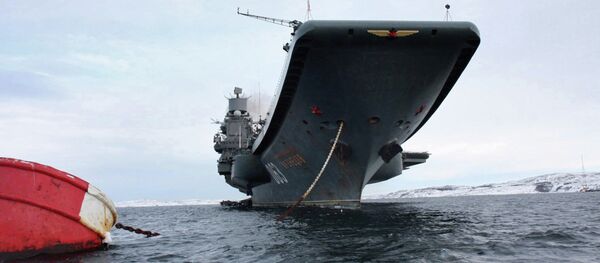 15 February 2015, 15:08 GMT
One of the main purposes of the voyage was to demonstrate a Russian Navy presence as well as protect Russian commercial shipping and other forms of Russian maritime economic activity. While in the Mediterranean, Yaroslav Mudry took part in exercises together with the Russian Navy's permanent task force in the Mediterranean.
Yaroslav Mudry is Russia' newest multirole guard ship, commissioned in 2009. It is intended for anti-submarine warfare, support for anti-ship defense at sea, and support of land forces as well as landing operations.