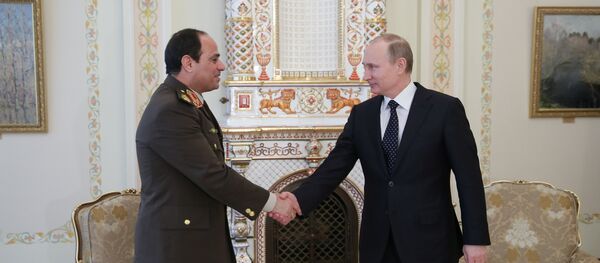 13 February 2015, 11:52 GMT
MOSCOW, (Sputnik) – Russia is ready to closely cooperate with Egypt in the fight against terrorism, Russian President Vladimir Putin said in a letter to his Egyptian counterpart Abdel Fattah Sisi Monday.
The Russian leader offered his condolences over the recent execution of 21 Egyptian Christian Copts by Islamic State (IS) militants. The video of the beheading was published Sunday.
"The president of Russia reiterated that the Russian side is ready for closest cooperation possible in the fight against all aspects of the terrorism threat," the Kremlin press service said in a statement.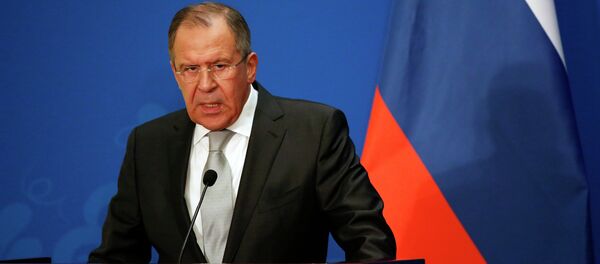 16 February 2015, 12:16 GMT
After the video publication, Egypt and Libya conducted a series of joint airstrikes on the IS positions in Libya, killing between 40 and 50 militants.
The Islamic State is a jihadist group notorious for its human rights abuses, multiple kidnappings and killings. In 2014, it took vast territories in Iraq and Syria under its control and proclaimed an Islamic caliphate. The group's affiliates also operate in North Africa.
Earlier in the day, Russian Foreign Minister Sergei Lavrov in a phone conversation with his Egyptian counterpart Sameh Hassan Shoukry also stressed Russia's readiness to join Egypt in battling the terror threat.