In a damning report published on February 17, the European Court of Auditors (ECA) accused the EU member states of an "unacceptably high" rate of errors, which amounts to €12 billion – or 8.2% of the €150 billion EU rural development policy programme between 2007 and 2013.
The EU auditors highlighted a 'jobs for the boys' attitude in which member states often gave contracts to suppliers who they had dealt with over time – without going through a proper tendering process to allow for openness and value-for-money. Its report said:
"Certain beneficiaries preferred to work with specific contractors, most of whom had previously provided similar goods or services, and therefore awarded contracts directly. On no occasion did the paying agencies object to this, even though the basic procurement principles of transparency, objectivity, non-discrimination and appropriate disclosure had not been observed."
It also said the complexity of rural development policy and Member States' weak control systems were the chief causes of the high error rate in spending. Much of the budget is spent on grants given to states to purchase agricultural and food-processing machinery.
© Flickr / Martin Fisch
Potato fields in Germany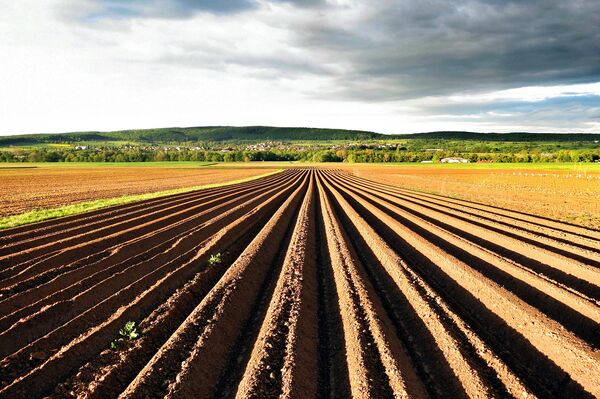 Potato fields in Germany
It accused member states themselves – not the institutions of the EU – of being responsible for the "errors" in spending. It said their "control authorities could and should have detected and corrected most of the errors affecting investment measures in rural development".
"Their control systems are deficient because checks are not exhaustive and are based on insufficient information."
Blame at All Levels: Local, National and EU
Rasa Budbergytė, the ECA Member responsible for the report, said: "It's important to understand why the rate of errors in rural development policy is unacceptably high. The key to bringing it down is to strike the right balance between the number and complexity of rules governing spending – which help achieve policy goals such as improving agricultural competitiveness – and the efforts to guarantee compliance with such rules."
The auditors estimated that the average error rate for rural development was more than four times the "materiality threshold" (errors in spending in the EU are deemed to be where they affect more than 2 % of spending).
The report put some of the blame for the spending anomalies on local and municipal authorities in each country.  It said rural infrastructure projects were commonly implemented by small municipalities, which often had limited experience of conducting public procurement procedures.
However, the report saved some criticism for the EU institutions, where it found "a lack of preventive action against the main widespread weaknesses at EU level".