UNITED NATIONS (Sputnik) — A number of UNSC delegations are trying to rewrite the Minsk agreements on Ukraine, Russia's envoy to the United Nations Vitaly Churkin has stressed.
"We were disappointed with the discussion because some of our colleagues have taken the usual rhetoric course and often this rhetoric was not harmless," Churkin told the Security Council Tuesday.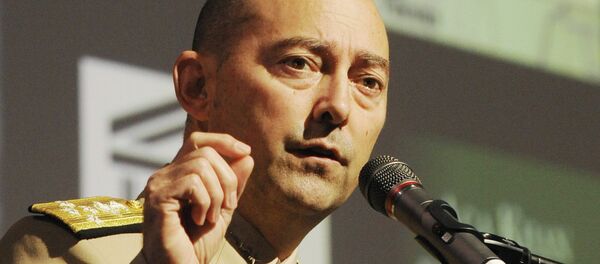 17 February 2015, 21:40 GMT
"Attempts to rewrite the Minsk agreements are especially harmful in the present circumstances," the envoy stressed.
On Tuesday, the UN Security Council adopted a draft resolution, initiated by Russia, in support of the Minsk agreements on the Ukraine crisis settlement. The document was unanimously approved by all 15 members of the council.
Speaking to the UN Security Council, US, UK and Ukraine's envoys to the United Nations accused independence supporters in southeastern Ukraine of not fully abiding by the Minsk ceasefire, particularly in the area of the city of Debaltsevo. Some of the envoys claimed that Russia should exert pressure on the local militia, in order for continuing fighting to stop.
Meanwhile, the self-proclaimed Donetsk People's Republic (DPR) negotiator Denis Pushilin has said that independence fighters have not ceased fire in Debaltsevo only because Kiev forces continue to attack them in violation of the Minsk agreements and the militia is forced to act in self-defense.
Russia's envoy to UN also stressed that Russia reaffirms support for a package of measures to resolve the crisis in Ukraine and expresses confidence that following the Minsk agreements Ukraine will turn over a dramatic chapter in its history.
"We are confident that after unprecedented diplomatic efforts of [the] leaders of Russia, France, Germany and Ukraine on February 12 in Minsk there is a real opportunity for Ukraine to turn this dramatic chapter in its history," Vitaly Churkin said.
"We are ready to facilitate the implementation of the agreements reached in Minsk," Churkin stressed, adding that the agreements Agreement should be fully implemented by all parties.
Vitaly Churkin said that in order for monitors from the Organization for Security and Co-operation in Europe (OSCE) to continue their work in Ukraine, including in the town of Debaltsevo, secure conditions must be created.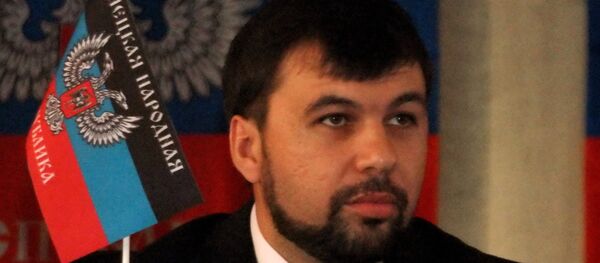 17 February 2015, 21:42 GMT
"The September Minsk agreements did not hold as it was originally planned because the shelling of cities continued. Indeed, OSCE monitors must conduct their work, including in the Debaltsevo area, but in order for that to happen secure conditions must be created," Churkin told the UN Security Council.
"We must all remember that these are unarmed people," the envoy added, stressing that OSCE monitors cannot work effectively if fighting continues in southeastern Ukraine.
Ukraine has been suffering from internal violence since mid-April, 2014, when Kiev launched a military operation against residents of the southeast who refused to recognize the new coup-installed government.
The Ukrainian conflict has claimed over 5,600 lives, according to the latest UN estimates.