WASHINGTON (Sputnik) — Public trust in US technology companies will be weakened by reports suggesting that the NSA embedded spyware on computer hard drives around the world, Consumer Watchdog's Privacy Project Director John Simpson, told Sputnik.
"The biggest impact from this would be the perception around the world that you can't trust US tech companies," Simpson said on Tuesday. "Some people will believe that the companies are actively cooperating with the agency that is doing this, and potentially then US tech firms will have competitive disadvantages in other parts of the world because they will be perceived as being a tool in US spy efforts."
On Monday, the Russia-based computer security company Kaspersky Labs published a report documenting an advanced hacking operation that allowed a spy agency to control and monitor computers even when they were not connected to the Internet.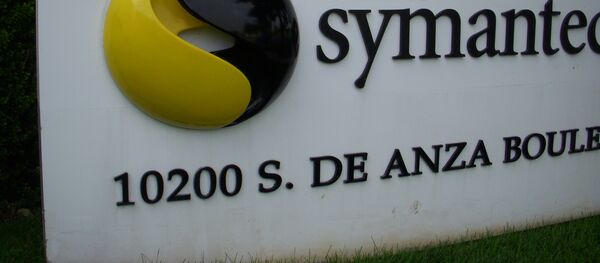 17 February 2015, 20:00 GMT
According to the report, spyware was embedded on hard drives produced by major companies, including Western Digital, Seagate, and Toshiba. While Kaspersky declined to state that the US National Security Agency (NSA) was behind the program, it did say the program was linked to Stuxnet, which the NSA designed to slow down Iran's nuclear program.
Responding to Sputnik requests, the NSA said the spy agency is aware of the Kaspersky report but would not comment publicly.
Simpson told Sputnik he saw no sign that companies were actively cooperating with the program, but added that the US government and US companies both need to be more transparent about eavesdropping.
"I think there needs to be much more transparency around what's done and when it's done and to whom it's done. And I'd like to see tech companies be open about where they stand on this," Simpson said.
A Western Digital spokesperson told Sputnik on Tuesday that the firm had no knowledge of the program prior to Kaspersky's report.
Kaspersky revealed the program had led to approximately 500 infections in at least 30 countries, including Russia, Iran, Pakistan, Afghanistan, India, and Syria. The program targeted banks, foreign governments, energy and infrastructure, militaries, media, telecommunications sectors and Islamist groups, Kaspersky said.