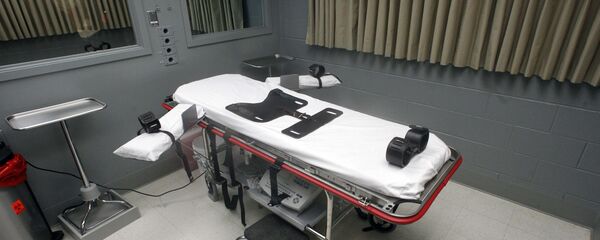 24 January 2015, 13:08 GMT
WASHINGTON (Sputnik) — The United States should temporarily stop the use of lethal injections to execute criminals convicted of capital offenses until the US Supreme Court conducts a review of the punishment, US Attorney General Eric Holder told the press.
"From my perspective I think a moratorium…would be appropriate," Holder said on Tuesday on the issue of suspending lethal injections until an Oklahoma case, which is challenging the constitutionality of the practice, is heard by the Supreme Court.
Three inmates sentenced to death in Oklahoma have brought a case challenging the constitutionality of lethal injections using the controversial drug Midazolam. The inmates charged that the lethal injection use violates the eighth amendment of the US Constitution prohibiting "cruel and unusual punishments."
Fundamental questions about the death penalty need to be addressed in the United States, the outgoing attorney general said.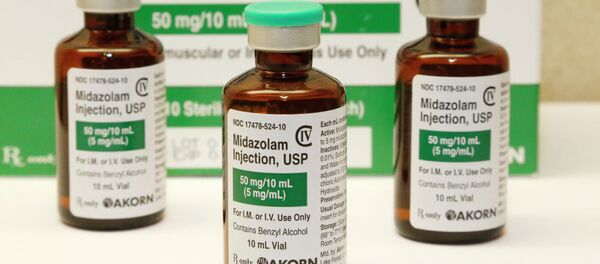 23 January 2015, 19:44 GMT
"The Supreme Court determination as to whether or not lethal injection is consistent with our Constitution is one that ought to occur," he stated, adding that his views on capital punishment do not necessarily represent the administration of US President Barack Obama.
The Supreme Court ruled in January to hold off the executions of three Oklahoma death row inmates over questions of the ethical use of the lethal injection drug midazolam. The drug has been linked to a number of botched US executions.