WASHINGTON (Sputnik) – It is increasingly difficult to recruit eligible young Americans as US Army reservists, and this tendency might force a reduction of military entrance requirements in the United States, experts told Sputnik on Tuesday.
"We [US Army Reserve] are competing with other organizations that hire young people, and it has been tougher and tougher all the time," Family Research Council National Security Senior Fellow Robert Maginnis said. "I fear that at some future point we will have to reduce our [enlistment] standards."
Maginnis explained that young people eligible for military service often tend to look into other opportunities that offer more benefits, and if the US Army is unable to attract the right number through financial incentives and job promises, it may have to resort to conscription that may affect standards and military readiness.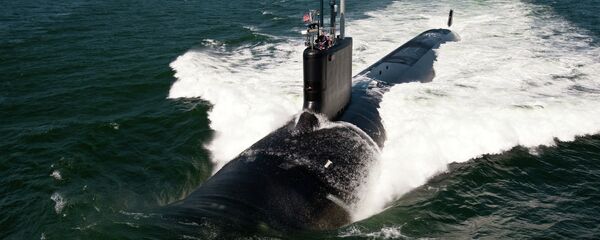 22 January 2015, 01:34 GMT
"We certainly look at many of the armed forces, such as Chinese armed forces, which is very large. They don't compromise on the physical. I don't think [Russian President] Vladimir Putin would compromise on the physical," Maginnis said.
US Army Reserve Command spokesman Eric Connor recently revealed that only three out of 10 civilians, who actually might try to join the service, would meet the Army Reserve's physical, mental and moral requirements.
Center for Military Readiness President Elaine Donnelly pointed that the United States has an all-volunteer force at the moment, and to maintain its good performance, the country needs policies that preserve cultural characteristics unique to the military.
"Lowering disciplinary or appearance standards would be counter-productive, but better leadership and visible support for the military from the Commander-in-Chief [US President Barack Obama] on down could increase the willingness of young people to consider service in the Army Reserve," Donnelly said.
The US Department of Defense unveiled in February of 2014 plans to reduce the Army's active duty members from 520,000 to 490,000 by autumn of 2015. The Army's active duty recruiting target for 2014 was 57,000. About 18,300 were supposed to be enrolled for Army Reserve Mission, according to the US Army Recruiting Command.