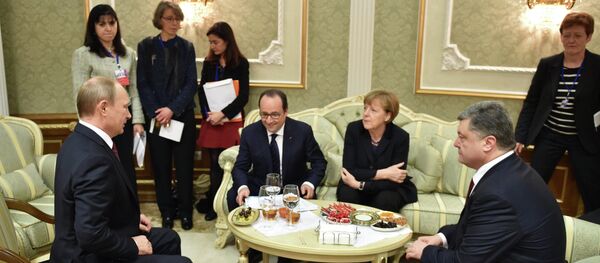 19 February 2015, 11:09 GMT
KIEV (Sputnik) – The Organization for Security and Co-operation in Europe's monitoring mission can only confirm that equipment is being moved along the frontlines in eastern Ukraine and not a full pullback of heavy artillery, the mission's press secretary said Thursday.
Last week, Kiev forces and independence militias agreed to cease fire and pull their artillery back from the zone of contact. The same agreement was reached back in September 2014, but hostilities did not stop.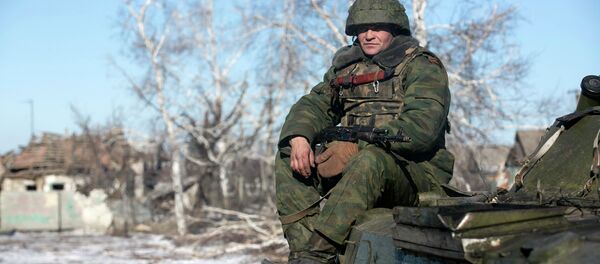 18 February 2015, 06:49 GMT
"Like in the September document, like in the document that was agreed just recently, one of the key previsions or cornerstones is the withdrawal of heavy weaponry. I can tell you that we have not – I repeat – have not observed the withdrawal of heavy weaponry. However, we observed and reported on the movement of heavy weaponry," Michael Bociurkiw said.
The Minsk accords, signed in Belarus last week, gave the warring parties in eastern Ukraine 14 days to completely withdraw their heavy weapons from the line of contact to create two security zones 50-140 kilometers (30-85 miles) wide.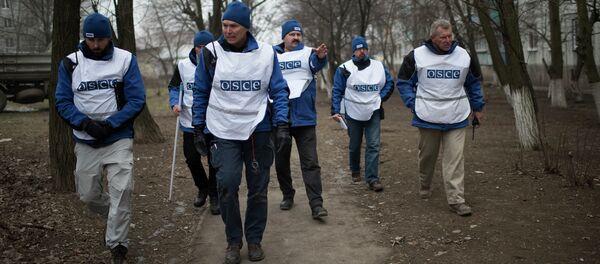 17 February 2015, 17:51 GMT
The withdrawal was to start on Monday under OSCE supervision, but the parties failed to start the process amid fighting around Debaltsevу, a hotly contested transport hub.
On Wednesday, a RIA Novosti correspondent reported seeing armed militias in the Donetsk region pulling artillery away from the areas where a ceasefire was observed.